International Center
Pfeiffer University
48380 US Hwy 52 North
P.O. Box 960
Misenheimer, N.C. 28109-0960


SOAR 2023 – #1
8:00 am – 5:00 pm, Pfeiffer University, 48380 US-52, Misenheimer, North Carolina 28109
SOAR 2023 – #2
8:00 am – 5:00 pm, Pfeiffer University, 48380 US-52, Misenheimer, North Carolina 28109
More Events
Study Abroad
Take the Pfeiffer experience with you all around the world through our study abroad programs. In countries near and far, you can experience different cultures, learn a foreign language, and pursue unique academic challenges.
Are you ready to live and learn in a foreign country, grow your sense of independence, and boost your professional potential? Pfeiffer students have traveled to Spain, Costa Rica, China, Japan, Italy, the United Kingdom, Israel, the Czech Republic and Australia. Where will you take Pfeiffer next?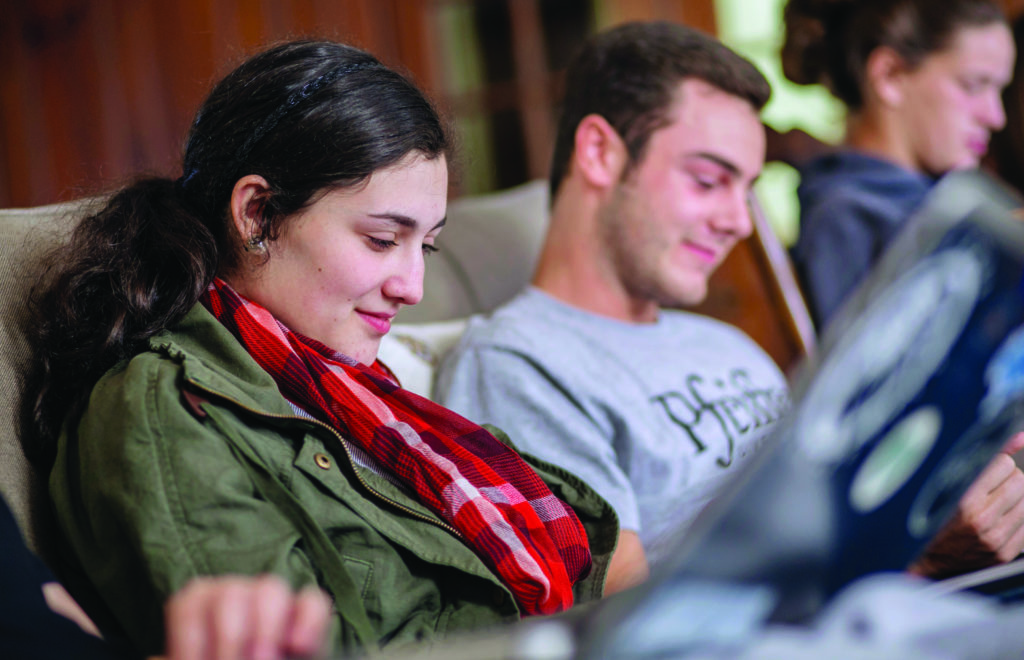 Study Abroad Programs
Programs are available to Pfeiffer students during the regular academic year, semester breaks, and the summer. Check to see if the program that interests you qualifies for academic or cultural credit before you register for the program. You can find details on costs, application procedures, and credit in the Study Abroad Office in the Wick S. Sharp Learning Center.
Pfeiffer students study abroad through various third-party service providers:
These organizations offer a wide variety of global academic programs. Visit their websites, or stop by the Study Abroad Office in the Learning Center for more information. Choose from one-week community service projects or semester-long and year-long academic opportunities.
Faculty-Led Trips Abroad
See the world and explore cultural differences on a short-term travel trip abroad hosted by Pfeiffer faculty members. Trips emerge from a specific study purpose and offer participants exposure to different cultures as well as unique learning and services experience.
Pfeiffer students have visited:
Brazil,where they worked with a ministry called Shade and Fresh Water.
South Korea, where they attended an international peace conference.
China, where students took a course on Chinese culture and calligraphy.
Japan, where students attended the International Association of Methodist Colleges and Universities Conference titled: "Peace, Reconciliation and Human Rights"
Consider a faculty-led trip abroad to immerse yourself in a new culture, to learn about significant cultural issues and connect with students who hold a completely different worldview.
Exchange Visitor Program
Pfeiffer University welcomes students from all over the world to learn and share on our campus. Our exchange student program offers opportunities for foreign visitors to teach, observe, study, consult, conduct research, and share specialized skills or knowledge.
Visitor Program Legalities
The U.S. Department of State administers the Exchange Visitor Program under the provisions of the Mutual Educational and Cultural Exchange Act of 1961, as amended. The Act promotes mutual understanding between the people of the United States and other countries by means of educational and cultural exchange. The Exchange Visitor Program provides foreign nationals opportunities to participate in exchange programs in the United States with the expectation that on completion of their exchange program, they will return home to share their experiences.
The U.S. Department of State designates U.S. organizations such as government agencies, academic institutions, corporations and educational and cultural organizations as administrators of exchange visitor programs. These organizations are known as sponsors. Sponsors screen and select exchange visitors to participate in their programs based on the regulations governing the exchange activity and stated in 22 CFR Part 62. Sponsors provide participants pre-arrival information and an orientation. They also monitor their activities throughout their exchange program.

 Sponsors appoint individuals as responsible officers and alternate responsible officers to advise and assist exchange visitors. These officers issue the Certificate of Eligibility (Form DS-2019) and conduct official communications with the Department of State and the Department of Homeland Security (DHS) on your behalf. Should you have any questions about the regulations or any aspect of your exchange program, your initial and primary contact is the sponsor. Unless provided specific contact information by your sponsor, you should contact the person whose name and telephone number can be found on your Form DS-2019.
 An exchange visitor is a foreign national selected by a sponsor to participate in an exchange visitor program and who is seeking to enter or has entered the United States temporarily on a J-1 visa.

Some categories of the Exchange Visitor Program permit a spouse and/or unmarried children, under 21 years of age, to accompany an exchange visitor to the United States. These individuals are dependents of the J-1 and may apply for J-2 visas with the permission of your sponsor.