Living-Learning Communities
Enjoy an immersive college experience by participating in a Pfeiffer living-learning community. These communities live in common residence halls, attend shared classes, participate in communal events, and have joint access to faculty and student support services.. At universities across the nation, living-learning communities have increased students' academic performance, eased transitions to college, and strengthened social and relational bonds.
Find Your Community
Designed to supplement the Pfeiffer Journey experience, living-learning communities foster student connectivity through linked classes and community-building activities. Community members create leadership structures and community-living guidelines for their residence halls.
Honors Residential Community (HRC)
Students who performed well academically in high school may apply to join the Undergraduate Honors Program at Pfeiffer. This program provides students with opportunities to conduct independent research in close working relationships with faculty members. These students live together in Washington Hall, where they cultivate friendships with like-minded peers who share a desire to excel academically.
Pfeiffer faculty, staff, and student advisors support the HRC community. HRC students are connected to discipline-specific faulty advisors, live-in resident assistant paraprofessionals, and upperclassmen program members who offer opportunities for mentorship in Washington. Faculty and community mentors ensure that every student has a place to belong.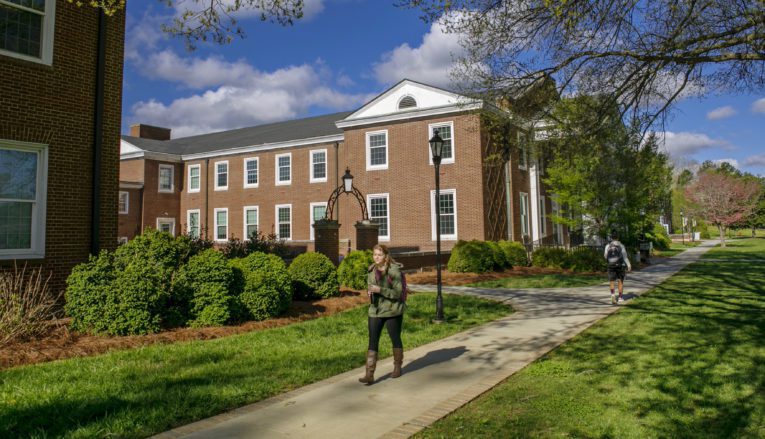 Activities include:
Partnered classes for freshman Washington residents: First-Year Seminar and College Writing
Independent research supported by faculty mentors during Sophomore, Junior and Senior year
Dinner and dialogues with faculty, staff, and alumni
Supplemental programming, activities, and events
CliftonStrengths for Students (formerly StrengthsQuest): an educational program that measures 34 research-validated talent themes and guides students in developing their talents into strengths
As members of the HRC community, students will experience:
Completion of seven elective hours connected to independent academic research
Opportunity to present research at statewide and regional conferences.
Presentation of an independent research project at a university recognition ceremony
Networking opportunities with Pfeiffer faculty, alumni and community and business leaders
Recently renovated residence hall featuring large rooms, laundry facilities, and a large common space
A student-led residence hall governance and programming board
---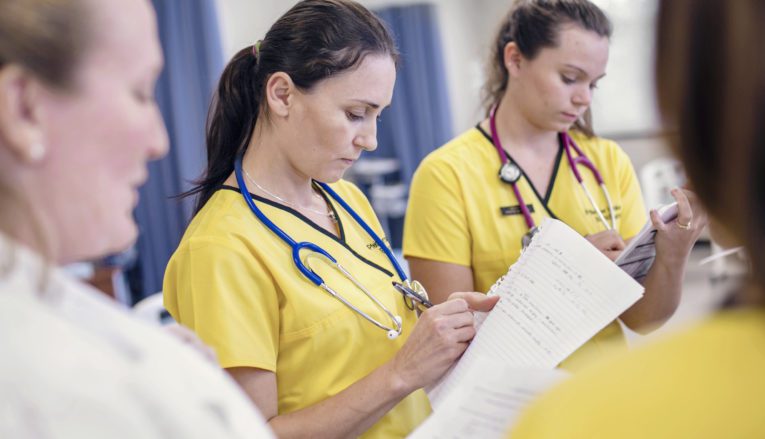 Nursing Living Learning Community
Open to any lower or upper-division nursing student, the Nursing Living Learning Community emphasizes professional and personal development. Members live together in Kluft Hall, a residence hall that prioritizes diligent studying and implements specified quiet hours. Closely tied to the Pfeiffer Nursing Club, the Nursing Living Learning Community provides nursing students with access to:
Closely tied to the Pfeiffer Nursing Club, the Nursing Living Learning Community provides nursing students with access to:
Relationship-building
Service-learning
Community service
Connecting with Nursing faculty
Mentoring
Personal development
Professional development
Social gatherings
Study sessions