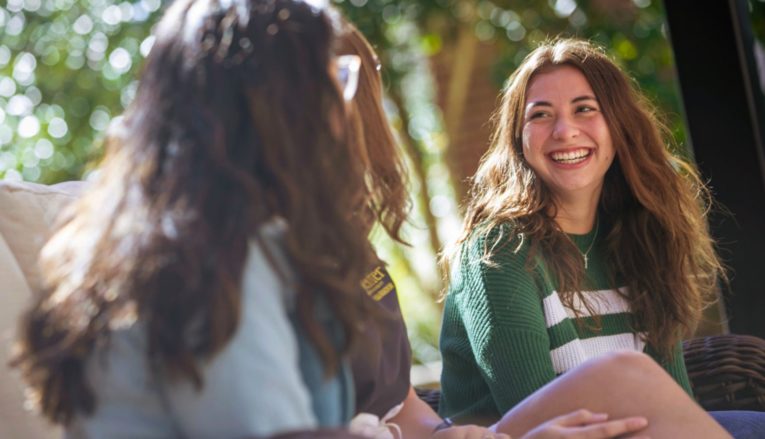 At Pfeiffer, You Belong
With a 135-year heritage of servant leadership based on a strong liberal arts curriculum and the faith of the United Methodist Church, Pfeiffer University prepares students to be thoughtful, well-rounded leaders in their fields through intentional mentorship, real-world experiences, and exemplary academic programs.
In our warm and welcoming community, you'll find a sense of belonging as soon as you step onto campus. At Pfeiffer, you will be seen – your unique personality, your dreams and your aspirations for your future.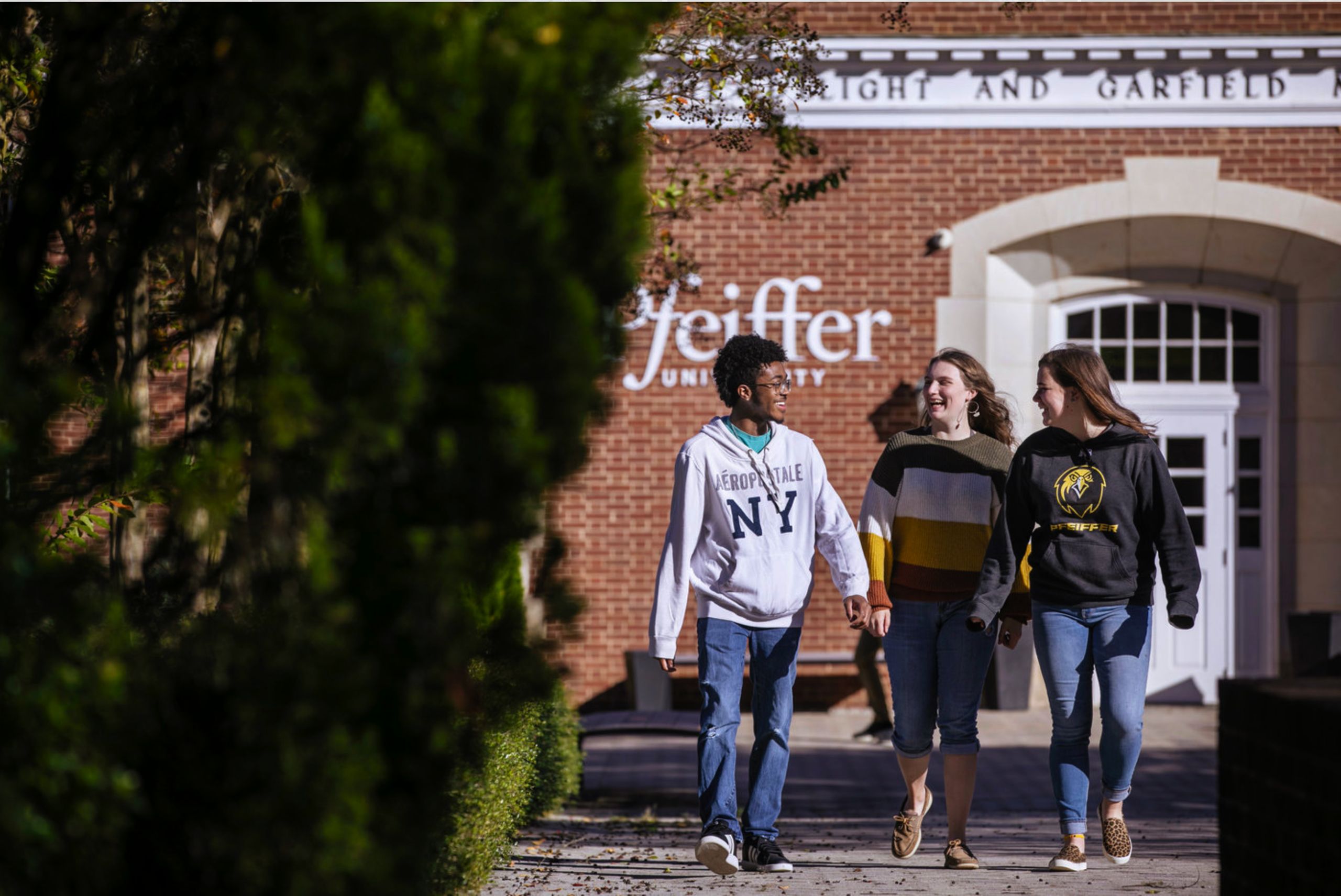 Numbers that work for you
1,076
Students Enrolled at Pfeiffer
11:1
Student-to-faculty Ratio
10,000+
Alumni Making the World a Better Place
3+100%
3 Locations + 100% Online Options
18
Division III Athletic Teams
95%
Students Receiving Financial Aid
Liberal Arts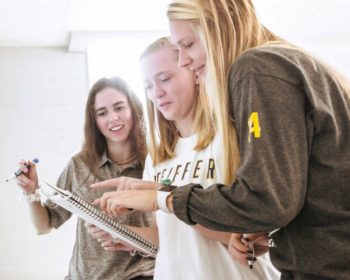 With an exceptional liberal arts curriculum, Pfeiffer educates students on real-world applications of liberal arts principles. You'll graduate knowing how to think critically, solve problems, communicate efficiently and and lead effectively – trademark skills of liberal arts graduates that 80% of employers say they specifically value when hiring.
Location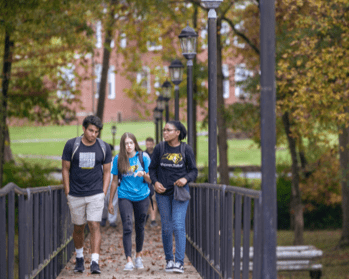 Misenheimer – 45 miles northeast of Charlotte, Pfeiffer's flagship Misenheimer campus is known for its welcoming atmosphere and scenic surroundings.
Charlotte – designed with the working student in mind, our Charlotte campus is conveniently located in Central Charlotte and offers convenient class schedules.
Albemarle – Pfeiffer's new, state-of-the-art Center for Health Sciences houses the Master of Physician Assistant Studies and Master of Occupational Therapy programs in downtown Albemarle's historical Five Points district.
The Spirit of Service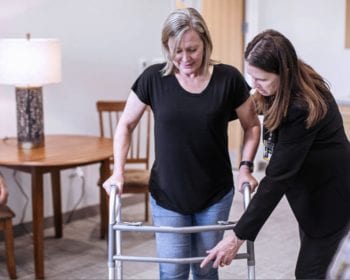 Knowing that the best leaders are the ones who have a deep appreciation for serving others, Pfeiffer gives students ample opportunity to serve local communities and beyond. Last year alone, our students completed nearly 40,000 hours of service.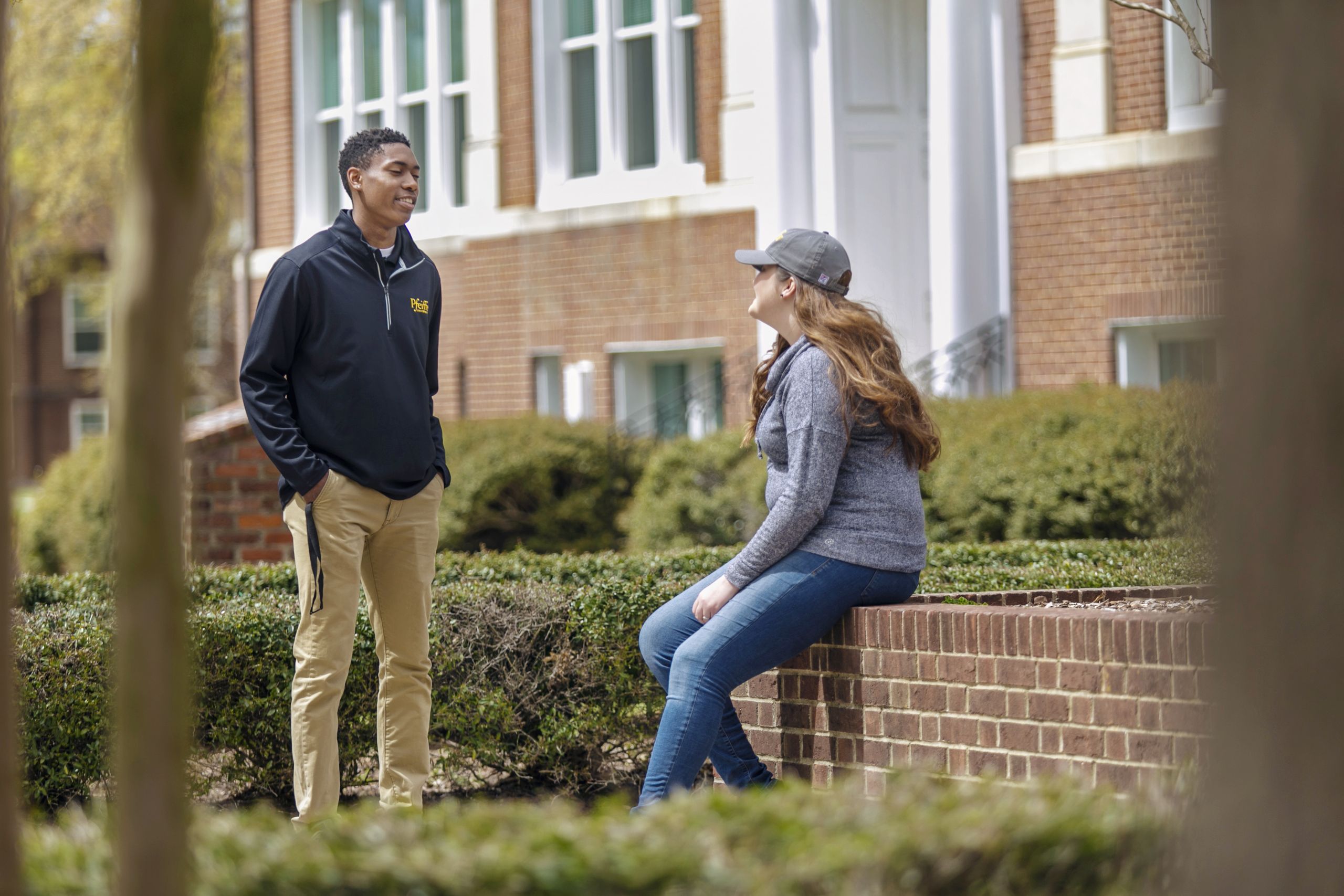 The Pfeiffer Journey
At Pfeiffer, we're intentional about guiding our students. There are no ambiguous nods toward mentorship here – we actively support students with The Pfeiffer Journey, a mentorship program specifically designed for Pfeiffer students as a solid path to success.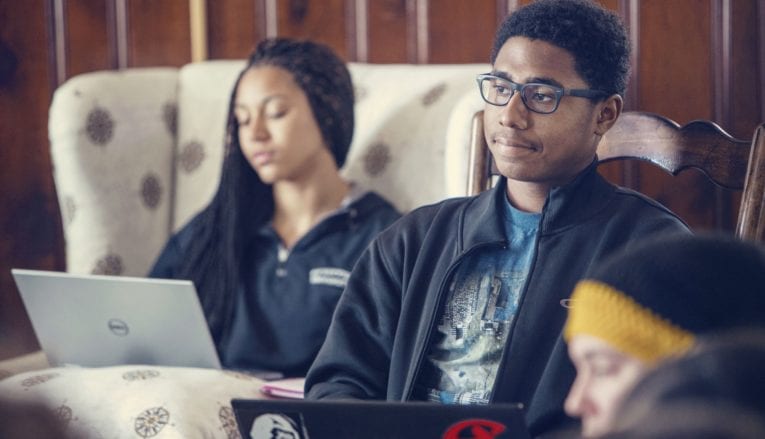 This four-year program is tailored for each stage of the college experience, starting with guidance for transitioning into college life during freshman year through robust career preparedness senior year.
The Pfeiffer Journey offers students:
Holistic development with professional, relational, intellectual and spiritual growth
Personal faculty mentors who actively help students achieve career goals
Peer mentorship from older students in the same field
Internship and networking opportunities
Real-world career preparation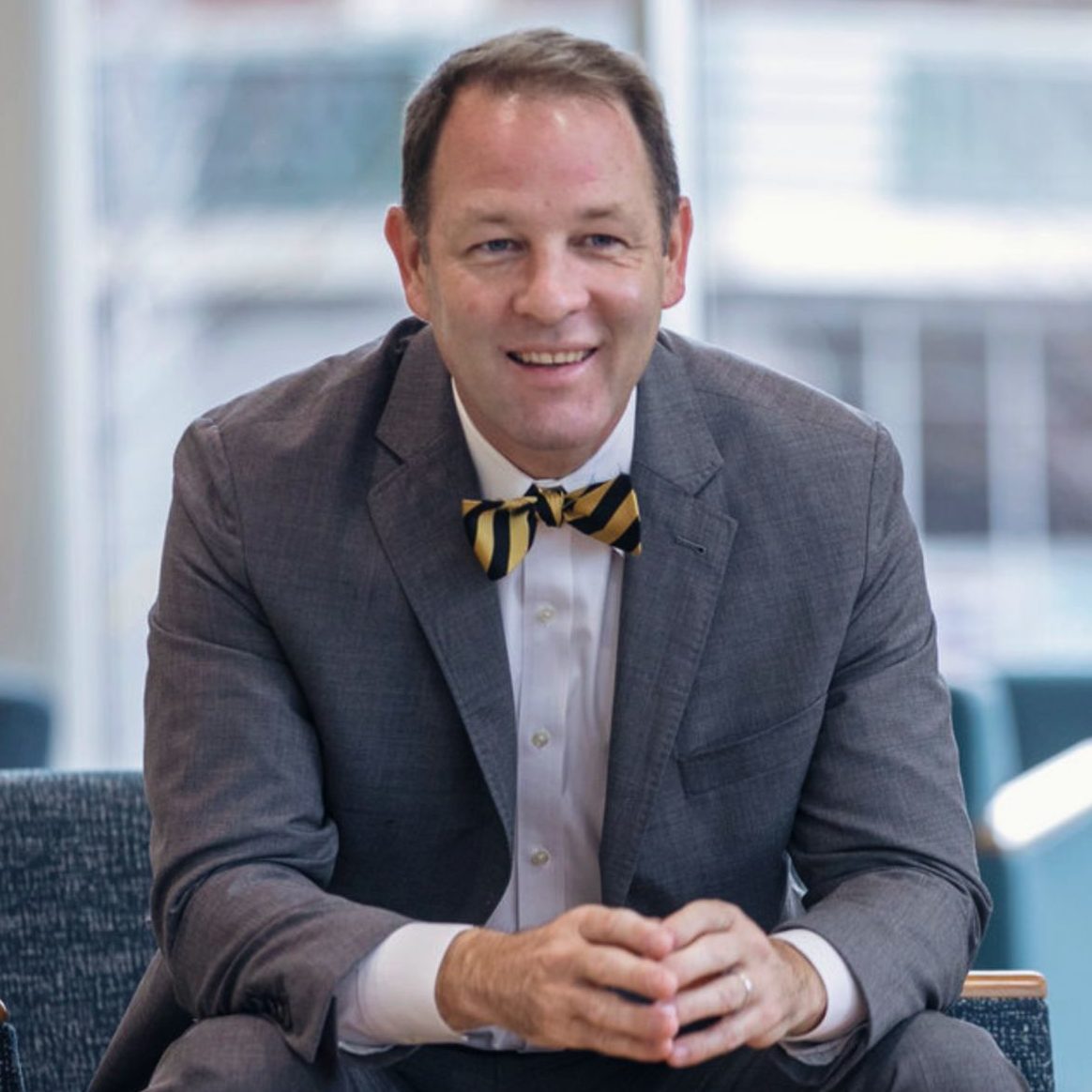 Where do your gifts intersect with the needs of our country and our region? At Pfeiffer – whether you dream about trading on Wall Street, being part of a life-saving surgical team, shaping policy in Raleigh or Washington, or teaching and coaching in a small town – students explore that question and their futures every day with qualified and engaged professors, coaches, and other professionals. In fact, studies show that, at Pfeiffer, students spend more time with their professors exploring where they 'fit' in the professional world than students at most other schools. Join us in 'the Village' for a life-changing experience that will prepare you for a lifetime of service!
Dr. Scott Bullard
President