Your Pfeiffer Family
Here at Pfeiffer, we're committed to helping you find your fit.
Whether you just need a handful of friends to feel at home or you're happiest with no white space on your social calendar, Pfeiffer offers you a place to belong. Clubs, organizations, service opportunities, work-study groups have their doors wide open to you!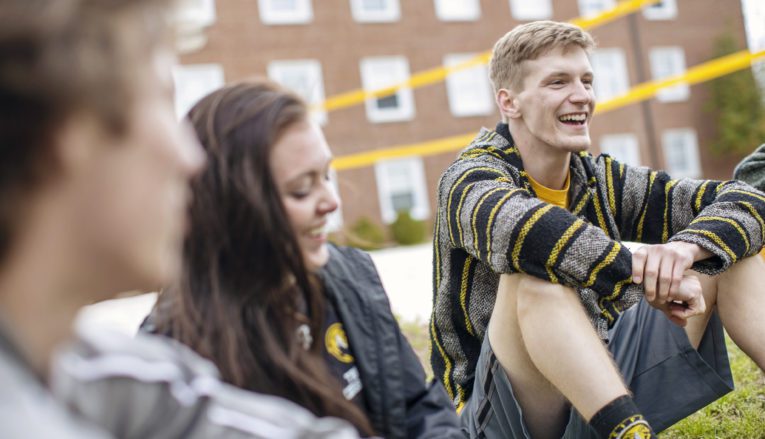 What Do You Enjoy?
Common interests can serve as a solid foundation for building friendships that last a lifetime. Ask yourself: what do I love? What do I want to get better at doing? What helps me feel happy and fulfilled? If the answer is:
Academics: Visit your professors during office hours to ask about tutoring, study groups, leadership programs and academic opportunities.
Arts: Gather a group of fellow students for a trip to Charlotte to see a theatrical performance or attend an art show.
Leadership: Join the Student Government Association (SGA) to advocate for you and your peers as we build a better Pfeiffer together. Work with university departments like Residence Life, Admissions, or Athletics or student clubs to develop your leadership skills and gather resume-worthy experiences that prepare you for the working world after college.
Outdoor Adventures: Join Pfeiffer Outdoors for trips and experiences that explore the natural wonders that the North Carolina Piedmont region has to offer.
Sports: Attend an athletic event or check out the campus calendar for information on play days, intramural teams, and more.
Trying Something New: The Campus Activities Board (CAB) sponsors exciting events and trips throughout the year. You'll have access to speakers, films, retreats, and other programs as part of Pfeiffer Life that will help you grow and prepare you for what lies ahead.
Volunteering: Serve organizations like Habitat for Humanity, the Humane Society, Victory Junction, or Give Kids The World through the Francis Center for Servant Leadership.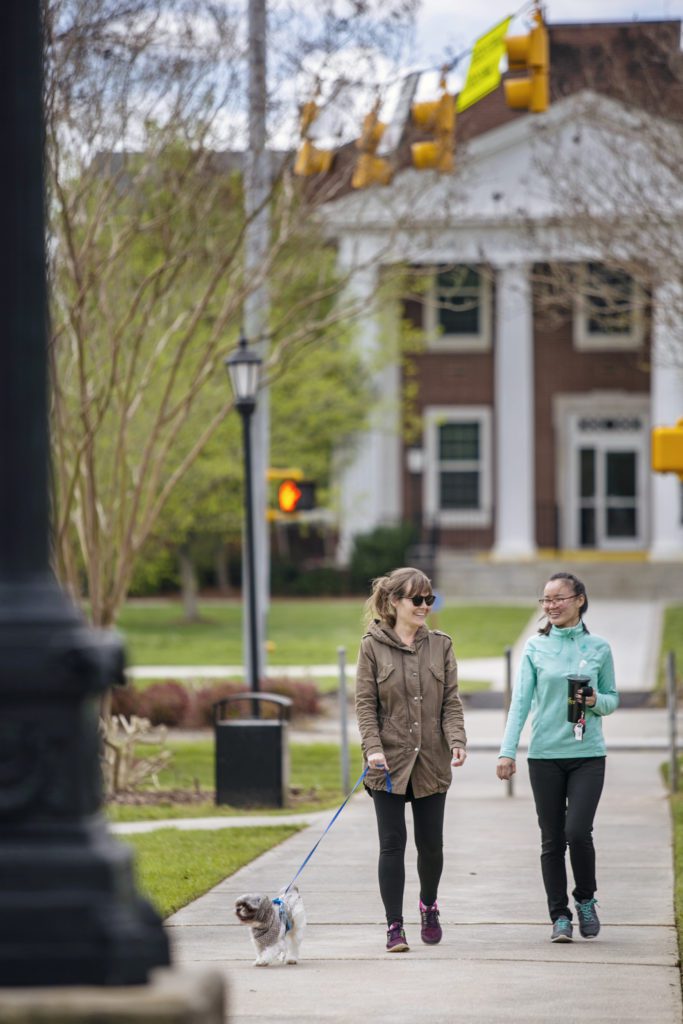 Community at Every Campus
---
At our Misenheimer campus, you have the opportunity to live, learn, work, worship and play in a tight-knit community. Pfeiffer faculty and Student Development professionals are here for you! Just visit the Office of Student Life (Stokes Student Center, Rooms 219–223) for a personal introduction to clubs, organizations, and activities.
Pfeiffer's graduate campus in Charlotte features class schedules designed to meet the needs of working adults. Students typically attend classes in the evenings. This campus strives to create welcoming evening opportunities that fit into students' busy lives. Students can also meet informally, share a meal, study together, or join a professional association.
In Albemarle, the Center for Health Sciences houses state-of-the art facilities where students of Pfeiffer's Occupational Therapy and Physician Assistant programs work and learn together to become highly-skilled, compassionate healthcare professionals.