Fitness and Recreation
Stay in shape at Pfeiffer in a supportive, healthful environment:

Exercise through play days, intramural sports, participation on sports teams, or workouts in the fitness center.
Eat well through Pfeiffer's dining hall meal plan options, and Sodexo's Mindful Eating wellness program.
Access health services as needed from an on-campus nurse practitioner.
Take a yoga or tai chi class, strengthen in the gym, or swim in the pool.
Athletic Facilities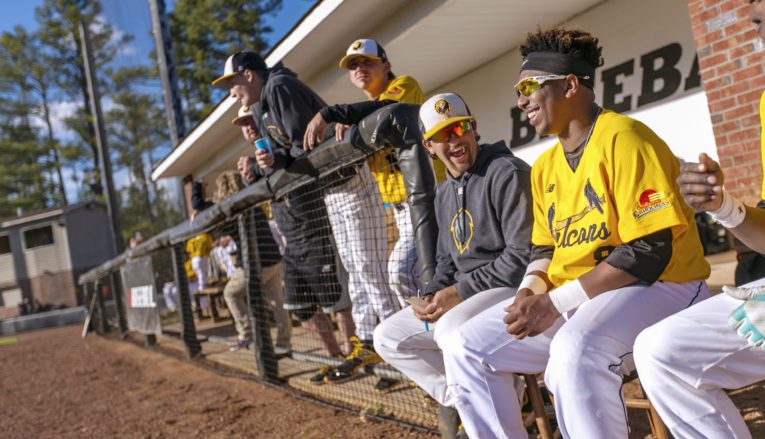 Outdoor Athletic Complex
The outdoor athletic complex surrounding the Merner Gymnasium includes six tennis courts with an air-conditioned lounge, practice and intramural areas, and sports fields:
Merner Gymnasium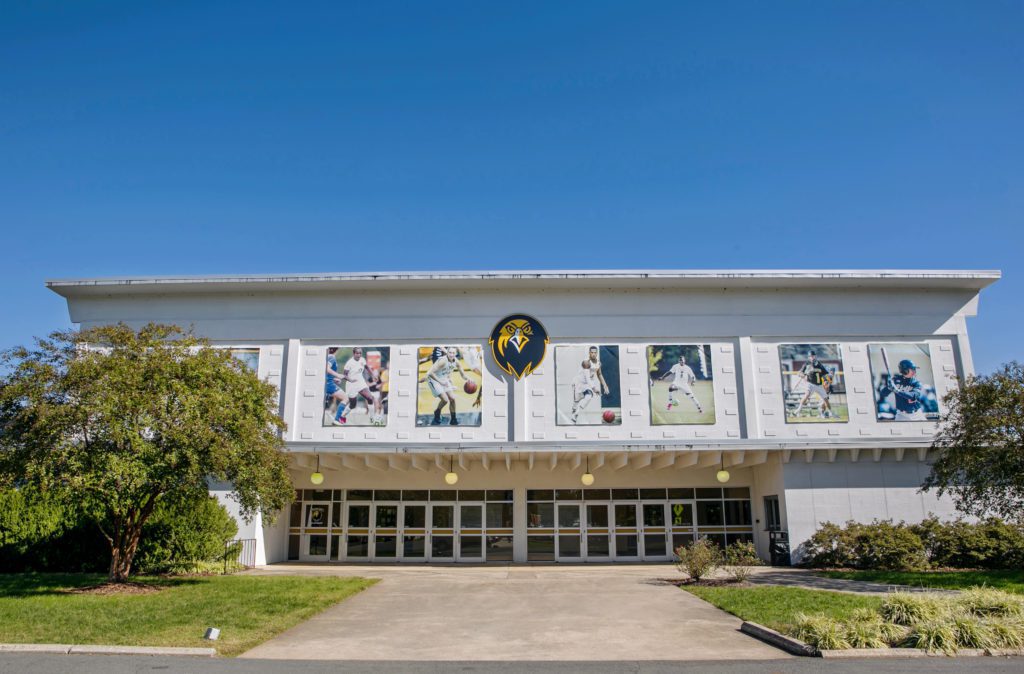 Comfortably seating 1800, Merner Gym hosts Pfieffer's basketball and volleyball teams. The Gymnasium is home to The Merner Center for Health, Physical Education, and Recreation which houses the Sports Medicine and Management program. The Gym boasts renovated classrooms, training facilities, dressing rooms, weight rooms, and Merner Pool.
Knapp Fitness Center
The hub for all things fitness on campus, the Knapp Fitness center features cardio equipment and weight machine stations, a dedicated area for Crossfit-style exercise, and designated areas for basketball, pickleball and indoor soccer. Make the Knapp Center a part of your regular routine on campus, or even rent out space for special events.
Old North State Club
Home to Pfeiffer's golf teams, Old North State Club is a beautiful course on a peninsula in Badin Lake. Ranked the #2 Best New Private Course in America by Golf Digest, the par 72 course was called the best par three and finishing hole in North Carolina by North Carolina Golf Pane.