Contact Us
Office of Financial Aid
P.O. Box 960 / 48380 U.S. Hwy. 52N
Misenheimer, N.C. 28109
Scholarships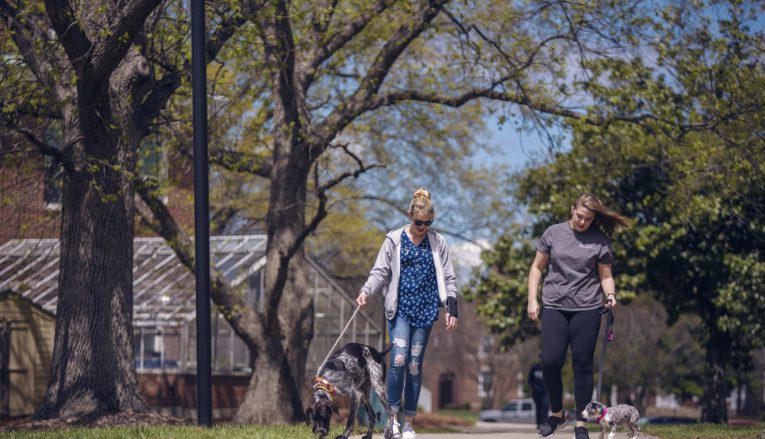 Pfeiffer University empowers students to invest in a high-quality, private education through financial aid, scholarships, and grants. Take a look at some of the scholarships that can help you achieve an affordable college experience.
Academic Scholarships
Freshman Academic Scholarships
When prospective students complete an application, they are reviewed for a possible academic scholarship of up to $20,000 at the time of the admissions decision. Academic scholarships are based on weighted high school GPA. Scholarships are renewable annually for four years by meeting the specified GPA requirements..
Full tuition scholarships are available to the top four entering freshmen in the Honors Program. Recipients must have applied and been selected for the Honors Program. Applications for the Honors Program must be submitted by December 5 in order to be considered for this scholarship.
Transfer Academic Scholarships
Students applying to Pfeiffer with more than 24 hours of transferable work are eligible for scholarships ranging between $16,000–$22,000. Scholarship awards are based on a cumulative average of previous college-level work.
---
Merit Scholarships
The following merit scholarships recognize students' talents and ambitions through annually renewable awards.
Milton Rose Science Fellows Scholarships
Students majoring in the sciences or mathematics are eligible for this scholarship, up to $8,000. Applications must be submitted by December 19 in order to be considered for this scholarship.
Francis Center Service Scholars
Students with strong academic profiles and outstanding community service backgrounds are encouraged to apply.
Pfeiffer Undergraduate International Student Merit Scholarship
International students are eligible for scholarships ranging from $16,000-$24,000 per year. These scholarships are determined at acceptance based on GPA. They are renewable annually based on maintaining a GPA of 2.5 or higher and full-time enrollment.
Pfeiffer University Honors Program
Students with a weighted GPA of 3.5 or higher are invited to apply to Pfeiffer's Honors Program after receiving their acceptance to the University. The application for this research-based program can be completed through their personal application page. Members of the honors program receive a minimum of $2,000 in additional scholarship money. Top applicants for the honors program are automatically considered for full tuition scholarships.
---
The Grigg Education Scholars Program
The Grigg Education Scholars Program provides scholarship support to exceptional prospective teachers preparing for excellence in the teaching profession and developing servant leadership skills. Click here for complete information about this program.
---
Veteran Assistance Benefits
Pfeiffer University welcomes veterans to our educational opportunities!
In order to determine eligibility for educational benefits, veterans and children (aged 18–26) of deceased or totally disabled veterans should call their local Veterans Administration Office.
Students eligible for educational benefits from the Veteran's Administration must file a statement of educational plans with the Veterans Service Officer (VSO) in the Pfeiffer University Registrar's Office each academic year. The VSO is here to help veterans, dependents, and service personnel receive the most efficient service in applying for their educational benefits. The VSO is not a part of the Department of Veterans Administration and the staff is not employed by the VA. Their responsibility is to provide support in applying for benefits, clarifying regulations and certifying enrollment.
Occasionally, a course or program of study may not be approved for Veterans Educational Assistance. Students anticipating benefits should confer with the VSO before registration to determine eligibility. Veterans Administration regulations limit payment for only those courses toward the declared major. Any change in enrollment status should be reported to the VSO.
For more information, contact Pfeiffer's VSO, Kim Smith at kim.smith@pfeiffer.edu.
---
Golden Leaf Scholarship Program
The Golden LEAF Foundation has awarded over $38 million to help more than 16,300 students from rural North Carolina attend the state's public and private colleges and universities.
Scholarships are available to rising freshmen or community college transfer students from qualifying counties who demonstrate financial need. Visit CFNC.org/goldenleaf to fill out the application form or call 866-866-CFNC for assistance.
---
---