Have Questions? Just Ask!
Ryan Reinhart
Associate Dean of Students
SpectrumU
Pfeiffer University Housing and Residence Life is proud to announce the introduction of SpectrumU for our on-campus residents beginning in June 2022. SpectrumU is a video streaming service that uses residents' Pfeiffer ID to give them access to over 120 live TV channels featuring entertainment, news, and sports programming and a large library. In addition, students can access up to 80 TV channel apps (such as Bravo, DisneyNOW, ESPN, etc.) using their university credentials. Cloud DVR lets students record up to 20 shows to watch anytime.
When connected to the Pfeiffer University Misenheimer wired or wireless network, SpectrumU allows on-campus residents have access to our expanded channel lineup and stream On-Demand content. When not connected to the campus network you are still able to use the service, but some content will be unavailable.
The SpectrumU app is available for smartphones, tablets, computers, and certain smart TVs. To download the SpectrumU app you can visit the Apple App Store, Google Play Store, or Amazon App Store to download SpectrumU. To avoid finding the SpectrumTV app, which is a separate app, residents should search for "SpectrumU," not just "Spectrum".
Here is a list of currently supported devices.
Android: all major Android™ smartphones and tablets running Android™ 5 or above.
iPhone, iPad or iPod touch running iOS® 11 or above.
Kindle Fire Phone: all Kindle Fire models except the first generation.
Mac: Safari 7 or newer, Firefox 45 or newer, or Chrome 43 or newer.
PC: IE 11, Chrome 43 or newer, Firefox 45 or newer, or MS Edge 12 or newer.
Roku: All second-generation players and TVs.
Apple TV: all fourth- and fifth-generation devices and TV OS version 12.0 or newer.
Chromecast: first- and second-generation devices.
Watching on PC
To watch using your computer go to https://watch.spectrum.net/domainsearch/pfeiffer.edu, be sure to then click the "Sign In to SpectrumU" button at the bottom of the page. On the next screen, you will then enter pfeiffer.edu as the school domain. You will then log in using the Pfeiffer SignOn Portal.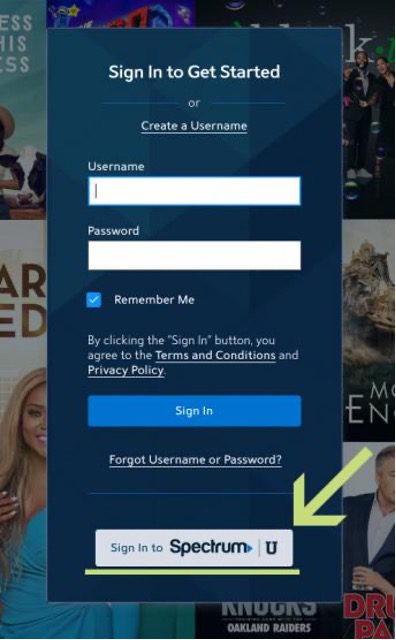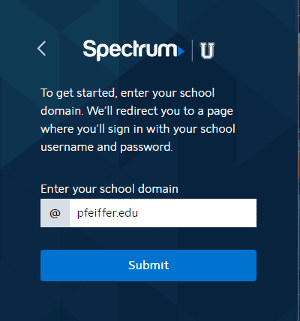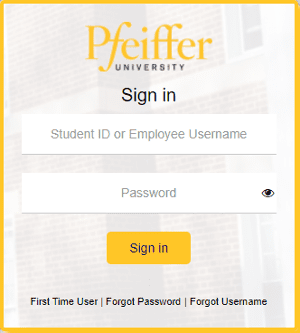 Troubleshooting
The first time you log into the SpectrumU app, make sure you are connected to the campus network.
The SpectrumU app and the Spectrum TV app are two different things, your Pfeiffer ID will not allow you to access the Spectrum TV app.
When watching on a laptop or desktop, SpectrumU is supported by all internet browsers. However, after testing Google Chrome seems to be the most reliable. If SpectrumU is not working for you in your browser, please try a different browser before contacting the service desk. When you are not connected to the campus WIFI or wired network you are unable to watch all channels. Local channels are unavailable while off-campus however you will still have access to DVR recordings.
Service Requests
Before contacting the service desk please be sure you are attempting to log into SpectrumU, and that you are using your correct Pfeiffer ID and password. You can reset your Pfeiffer password here.
If you encounter problems, please do not contact Spectrum directly. Instead, please contact Pfeiffer University Tech Support at 704.463.3002, or email them at techsupport@pfeiffer.edu. Frequently asked questions can be found here as well.