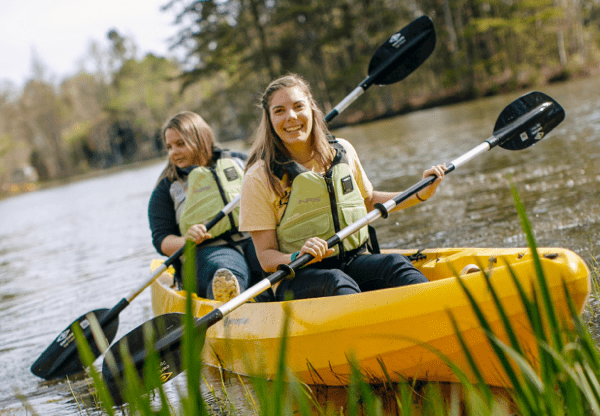 Real World Experience: Set Yourself Apart
At Pfeiffer, you'll get to know the job market before you graduate. Through internships, practicums, volunteering, and more, you can prepare to embark on your career with confidence and experience that will distinguish your resume and help you discover the career path that fits you best. Opportunities include:

Internships and Practicums:
From business to nursing, communication to sport management, many Pfeiffer degree programs incorporate internships or practicums, including the Capitol Hill Internship Program. These opportunities provide students with real-world experience and set them apart when they apply for full-time positions after graduation.
Externships:
These temporary workplace training programs are integrated into courses of study at Pfeiffer. Whether student teaching for education majors or a role in a mental health clinic for marriage and family therapy students, externships provide firsthand experience in a student's chosen field.
Volunteer Opportunities:
Pfeiffer provides students with access to a host of both on-campus and off-campus volunteer opportunities ranging from the IRS's VITA program for accounting majors to the Francis Center for Servant Leadership and Faith Formation for practical theology students. Those enrolled in athletics-focused degrees can work with student athletes through SAAC. Find student organizations that fit your interests and pursuits here.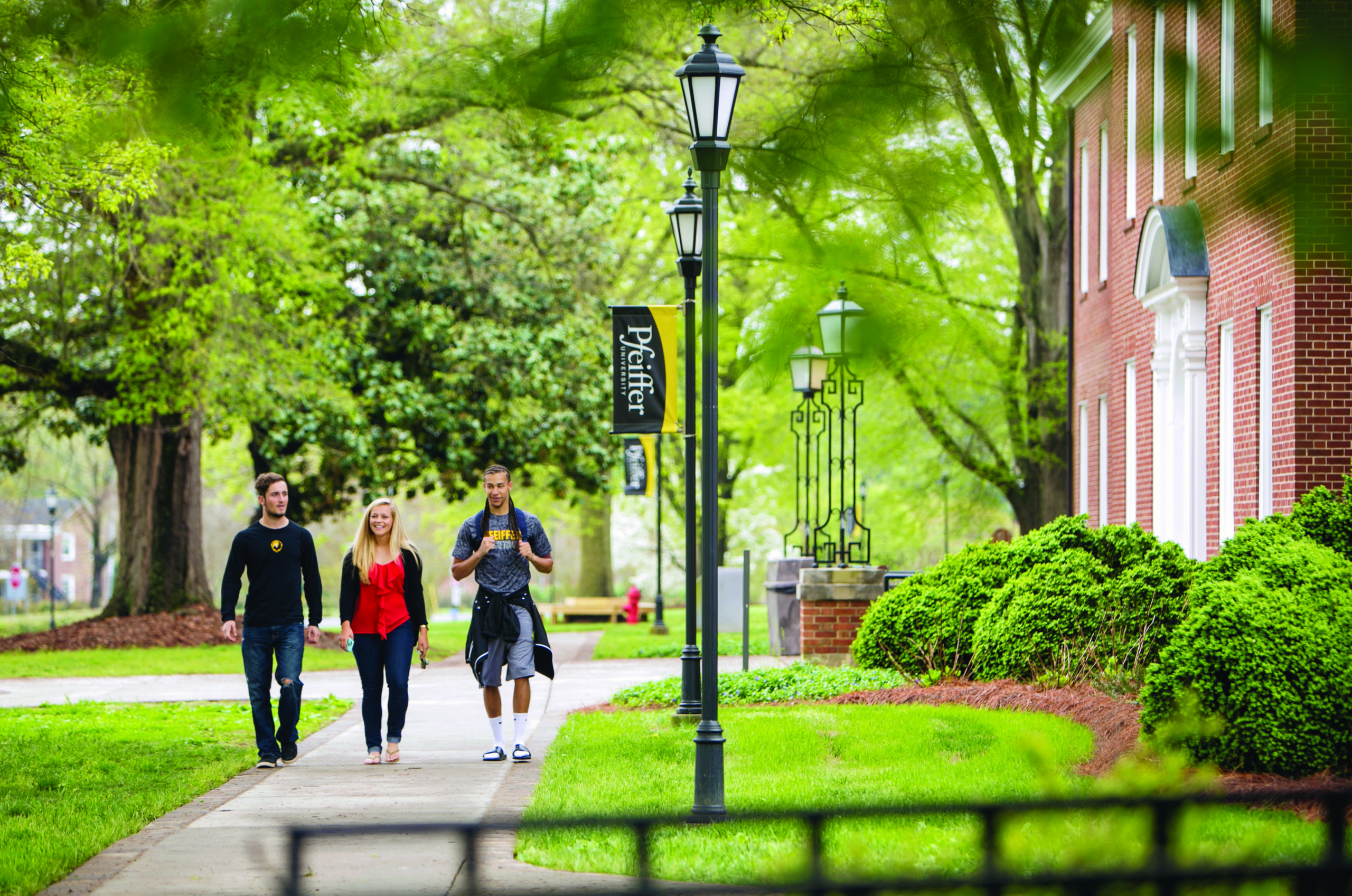 Academic Excellence: Become a Lifelong Learner
Pfeiffer University fans the flames of curiosity in our students through group work, real-world experiences, and an emphasis on excellent communication skills. We connect the classroom and the marketplace so that our students graduate with an approach to their professional lives that continually integrates knowledge and application.
Pfeiffer's academic centers and six academic departments—business, education, humanities, natural health sciences, nursing and social behavioral sciences—support and develop the whole student through resources and extensive programs.
Embark on your journey to lifelong learning through Pfeiffer's:
Discover More