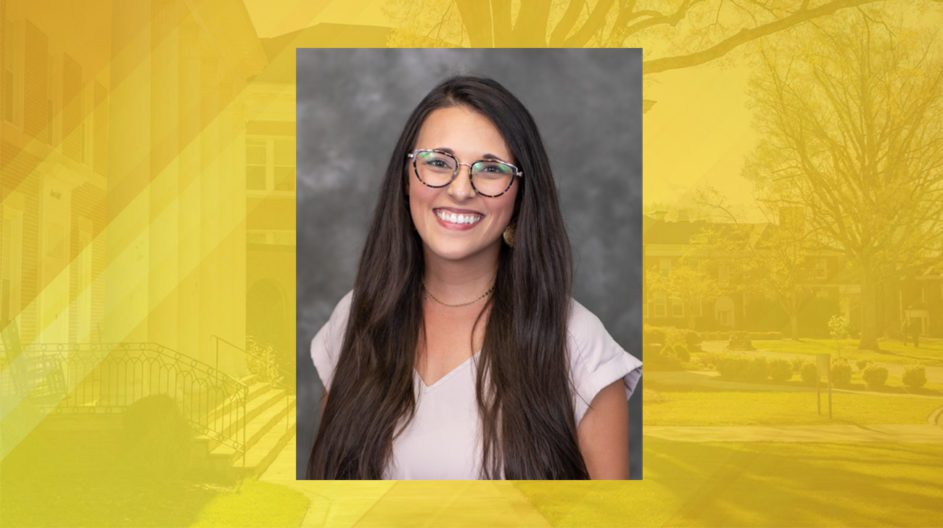 Former Science Standout Joins Pfeiffer Family
by Ken Keuffel
Mar 7, 2023
Dr. Samantha Canipe Pennington '11 became an Assistant Professor of Health and Natural Sciences last semester at Pfeiffer University, where she earned B.S. degrees in Biology and Chemistry. She teaches courses on anatomy, physiology, and nutrition. She also serves as the Internship Coordinator for Pfeiffer's Health and Exercise Science program.
Pennington's affection for her alma mater is heartfelt, fueling a strong desire to pay it forward now that she's on the other side of the academic desk.
"I really loved my time as a student at Pfeiffer," she said. "I mean, this is where I found out that I really love to do research. I'm excited to be able to give back to students what I experienced here."
As a student, Pennington took advantage of all that Pfeiffer offered. While taking classes on its Misenheimer, N.C. campus, she embraced a small-town, welcoming atmosphere that made her feel like the University had become her "home away from home," which was Maiden, N.C.
She benefitted from close relationships with professors who became her mentors and close friends for life. Even former professors who have retired since her graduation get together with her for lunch once a month.
For Pennington, small classes and low student-teacher ratios were major reasons she chose to enroll in Pfeiffer. She's even more bullish on them now, having served on the adjunct biology faculty of UNC Charlotte, where she earned a doctorate in biology, in 2018. At Pfeiffer, Pennington might teach a class of 30 students and lead a lab with around 10; when she was at UNC Charlotte, by contrast, it was not uncommon for her to lead a lab of 25 people or teach a class with 100 students.
"A lab at Pfeiffer doesn't feel so much like a classroom," Pennington said. "It feels like we're having conversations about certain topics, which often makes for a more productive learning environment."
In addition to teaching at UNC Charlotte, Pennington's pre-Pfeiffer resume includes stints as a staff scientist at multiple biotech firms in the Carolinas. She's done research in various areas; her dissertation explored the extent to which hydrogen sulfide can decrease the effects of sepsis that lead to organ failure and death.
Pennington shares her love of research with her students and encourages their interest, hoping they might follow in her footsteps. Last December, she served as the principal organizer of Pfeiffer's Undergraduate Research Symposium. The Psychology, Biology, and Health and Exercise Science programs at Pfeiffer were represented at the symposium, with each of six students making an oral presentation and/or showcasing a science poster. In addition, several Health and Exercise Science students talked about their experience as interns for Pfeiffer and other entities near it.
"The symposium showcased some great work that students did in their internships and projects, and it acquainted them with the process of preparing and making presentations," Pennington said. "Such experiences are invaluable for budding researchers. I'm hoping to build on this success at future symposiums."
In addition, Pennington frequently draws on her past experiences with research to enhance the relevance of the topics she's teaching in the classroom.
"Students really soak that up," she said. "They really like hearing about how you can translate things you learn in undergraduate courses to real life. They also want to learn how I used that knowledge to do the things I used to do before I came to Pfeiffer. I feel like I've come full circle, and I am excited to be back 'home.'"