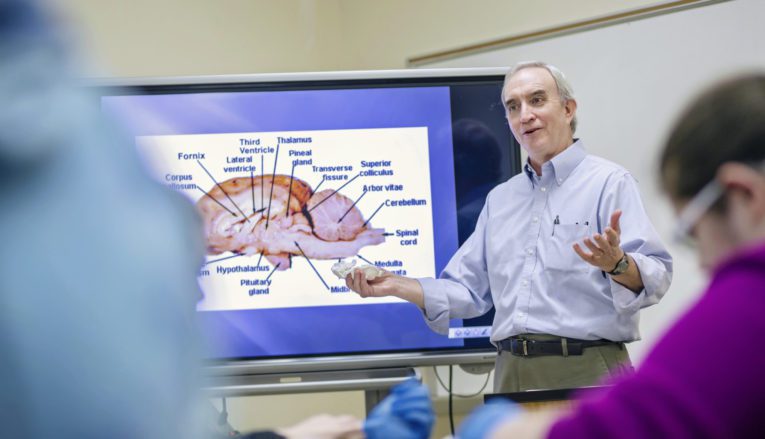 Begin your journey toward an industry-leading career
Pfeiffer University's biology program prepares students to embark on the careers of their dreams in fields such as medicine, forensics and veterinary science.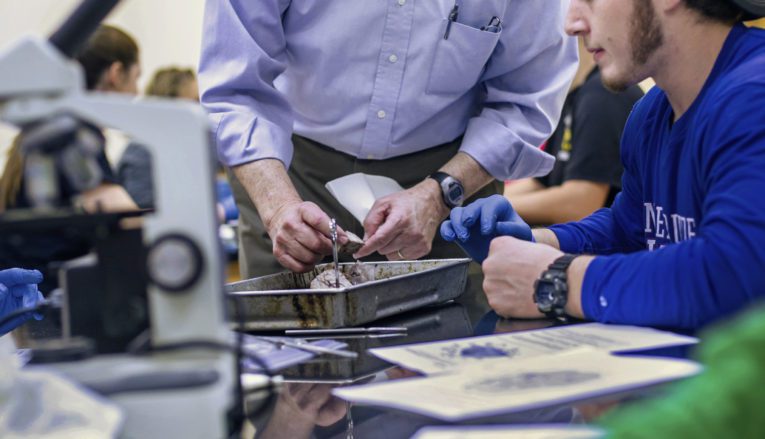 Explore Our Biology Program
Curriculum Overview
The Pfeiffer biology program provides students with 70+ semester hours in scientific instruction, building upon a strong liberal arts foundation. As part of Pfeiffer's biology program, students will gain a solid understanding of concepts such as microbiology, organic chemistry, physics, cell and molecular biology and more.
Biology students choose from one of three concentrations: general biology, biomedical sciences or forensic science.
At Pfeiffer, I made a point to take classes outside my comfort zone to get as much experience as possible. It paid off through internships with UNC Charlotte's biostability lab and my acceptance to the translational biology, medicine and health graduate program at Virginia Tech.
Joseph Sutlive '14
Biology major with minors in Chemistry, Physics and Mathematics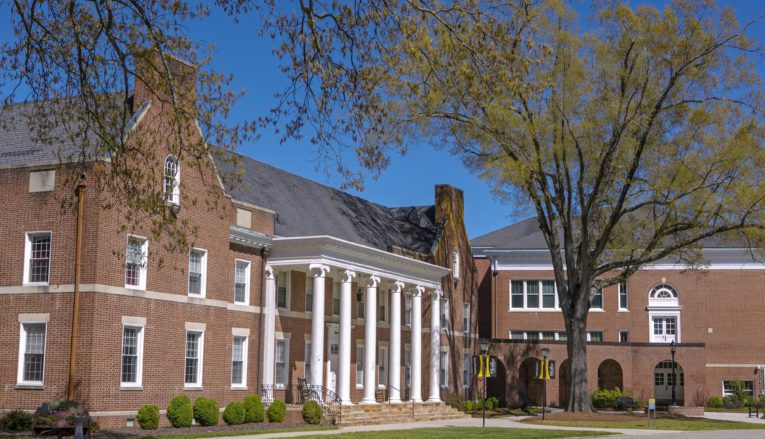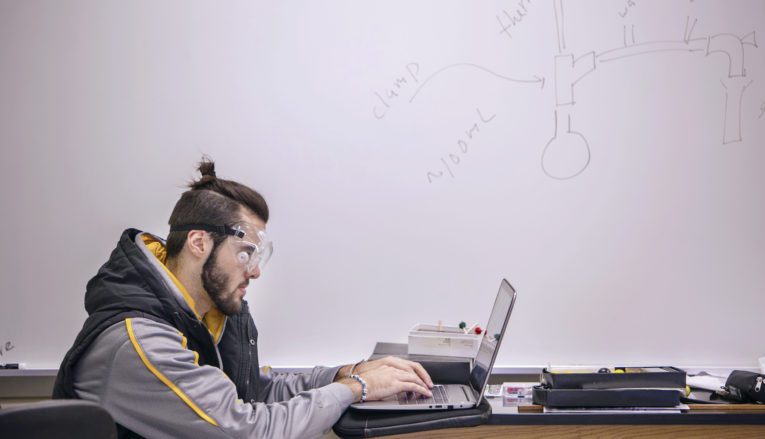 Career Opportunities
Biology majors interested in joining the workforce immediately after graduation may pursue careers such as:
Pharmaceutical sales
Health communications
Science writer
Wildlife biologist
Those who want to go on to master's work may pursue:
Medicine
Dentistry
Veterinary medicine
Pharmacy
Biomedical engineering
Biostatistics
Related Programs