Degree Completion for Military and Veterans
Pfeiffer's degree completion programs deliver courses and convenience you need. Online classes are available in all degree completion programs to accommodate your busy schedule. Additionally, take advantage of our internships, which deliver valuable workplace experience.
Not an aspiring degree completion student? Check out our undergraduate or graduate military pages.
---
Why Pfeiffer?
Pfeiffer University has a strong history of welcoming and supporting active-duty and veteran military students. Pfeiffer accepts ACE military credits and Prior Learning Credits, and is a member of the Council of College and Military Educators. Additionally, Pfeiffer limits academic residency to no more than 25 percent of the degree requirements for all undergraduate degrees for active-duty service members. Academic residency can be completed at any time while active duty service members are enrolled. Reservists and National Guardsmen on active duty are covered in the same manner.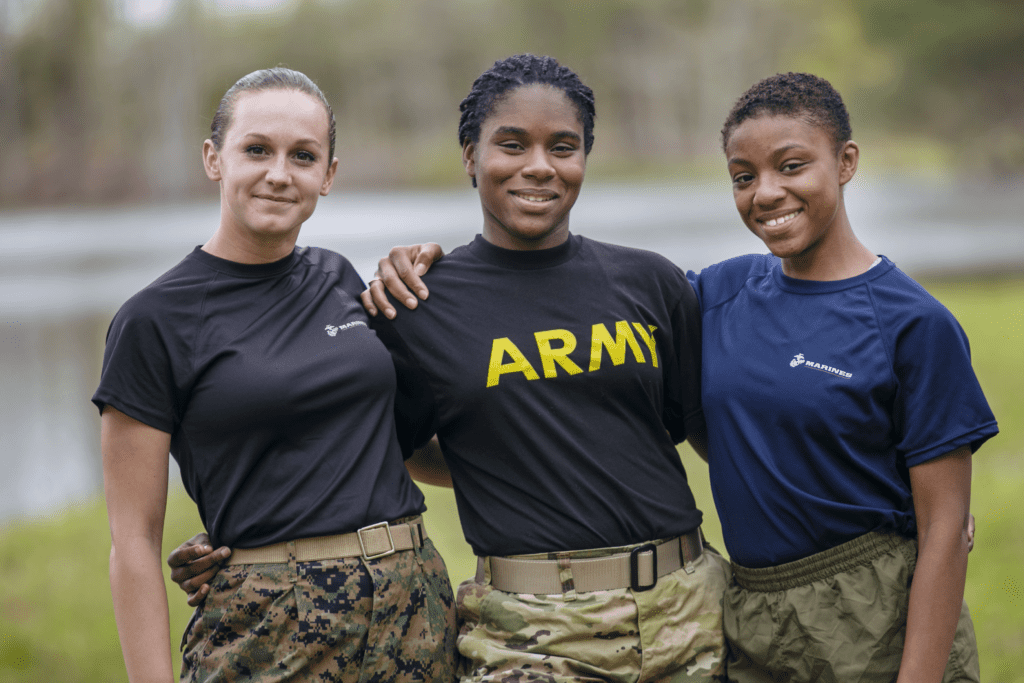 ---
VA Benefit Programs & Eligibility
Generally, veterans have 10 years from the date they were last released from active duty to use their educational benefits. The Post 9/11 GI Bill® allows 15 years. Spouses generally have 10 years from the date they are found eligible. Children of veterans are generally eligible from age 18 until age 26.The following are brief descriptions of VA benefits. Check with a veterans' benefits counselor or read more at www.va.gov as these descriptions do not cover all of the details.
The Department of Veteran Affairs administers these benefit programs. If you need assistance, call the VA's toll free number 1-800-442-4551 to speak with a veterans' benefits counselor.
To inquire about your benefits, please visit the U.S. Department of Veteran Affairs Educational Service homepage.
Click here to see scholarship information for military dependents.
---
How to Apply to Pfeiffer University
Pfeiffer University uses a rolling admissions system but recommends that students submit their applications for admission by May 1 to ensure space availability.
Begin the online Application Process Here:
Complete the application form.
Have your high school counselor send your official high school transcript. Or, submit your General Education Development certificate.
Your education can be affordable and accessible. Learn more today about tuition and fees, financial aid, and scholarships.
Pfeiffer University uses a rolling admissions system. Adult degree completion applicants are recommended to apply one month before the starting date of the preferred semester you intend to enroll. Additionally, there are two 8-week sessions for the fall and spring semesters for adult degree completion students to enroll. This will be identified on the application when you apply.
Apply online by filling out the online application.
If you have applied for financial aid, your application for financial aid must also be submitted to the Office of Financial Aid, financial.aid@pfeiffer.edu
---
Portfolio Assessment
At Pfeiffer, we recognize that you may have gained personal and professional development outside the traditional academic classroom. In addition to CLEP, DSST, ACE military credits and challenge exams, our portfolio process provides an opportunity to translate these experiences into college credit in various areas of learning.
For more details, please reference page 16 of the course catalog.
Learn more about the testing and assessment options here.
---
Government Links You May Find Helpful
U.S. Department of Veteran Affairs
U.S. Department of Defense
Department of Defense Voluntary Education
U.S. Department of Education – Federal Student Aid
---
Contact Us:
Kim Smith
Assistant to Registrar, VA Certifying Official for Undergraduate Studies
Derek Perry
Degree Completion Admissions Counselor