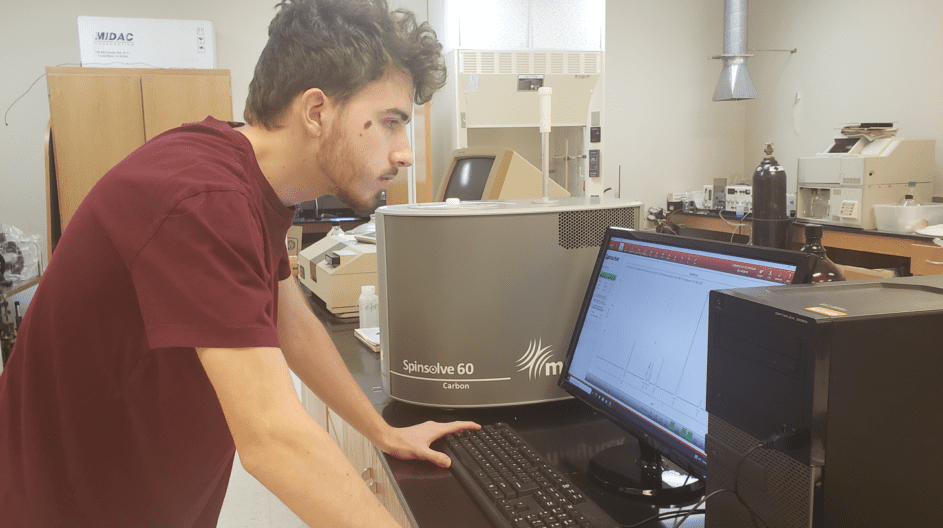 Xander Boltinhouse (Forensic science major) used the new SpinSolve NMR to study the complex formation in our field sobriety test of marijuana-impaired drivers.
$100k Grant to Benefit Pfeiffer Sciences
by Ken Keuffel
Jan 25, 2022
For the second time in two consecutive academic years, a grant from the James R. and Bronnie L. Braswell Trust of Wadesboro, N.C. will underwrite significant upgrades to equipment in the Department of Natural and Health Sciences at Pfeiffer University.
Three department programs have each received $25k for the 2021-22 academic year, and an additional $25k was donated to the Pfeiffer Fund.
"James R. Braswell and Bronnie L. Braswell had a deep love for our region," said George Bower, the Trustee of the Braswell Trust. "They spent their early years in Stanly County. The Braswells understood the importance of the sciences in our region and how an investment in the sciences at the undergraduate level leads to well-educated future healthcare leaders who will contribute to the overall well-being of our residents."
Braswell money will enable the Chemistry program to purchase a Fourier Transform Infrared (FTIR) spectroscopy, which enables scientists to perform such tasks as identifying the drugs in white powder and measuring the amount and type of microplastic in water samples.
FTIR has applications in such areas as quality assurance for industry, reaction monitoring, and unknown identification. An FTIR spectroscopy is a mainstay of many industrial, crime and academic labs around the world. Having one at Pfeiffer "will give our students the opportunity to get hands-on training with top-of-line equipment," said Dr. Jason Emory, an Associate Professor of Chemistry. "We plan to use this FTIR in classes and labs that cover organic chemistry, instrumental analysis, environmental chemistry and forensic science."
The Health and Exercise Science (HES) program will use its Braswell gift in one of two ways, said Dr. Tom Darling, HES Professor and Program Director. It could fund testing and resistance equipment and lab supplies. Or it could help underwrite the purchase of two gold-standard items: a Parvo Medics TrueOne 2400 and a Cosmed Bod Pod system for adults. The former is described as a "compact, integrated metabolic measurement system for cardiopulmonary stress testing, indirect calorimetry, and maximal O2 consumption." The latter analyzes body composition in a "fast, accurate, (and) safe" manner.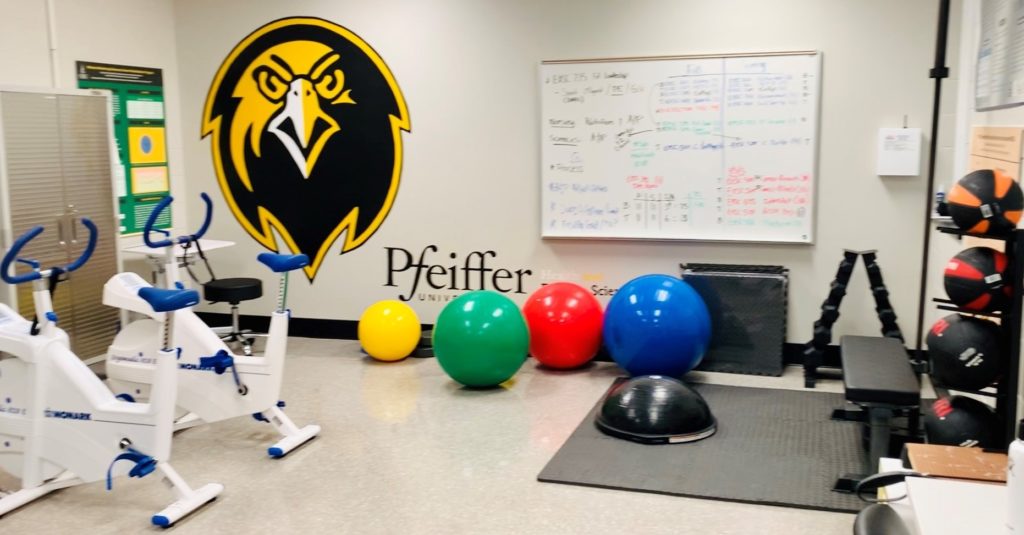 Darling said he'd reach a decision about how to spend the Braswell money later this month.
He stressed that HES' continued growth and success is partly dependent upon establishing labs for education, research, and service.
"Braswell funds have facilitated our mission and vision in establishing immersive learning opportunities for our students, expanding research and scholarship, and serving rural health needs," he said.
Pfeiffer's Biology program is hoping to make several equipment upgrades. Dr. Mark McCallum, a Professor of Biology, said that Braswell grant money could fund two items within the near future: microscope systems and Thermo Scientific™ TSX Series ultra-low freezers. The microscope systems would be used for upper- and lower-level biology labs and Environmental Science courses.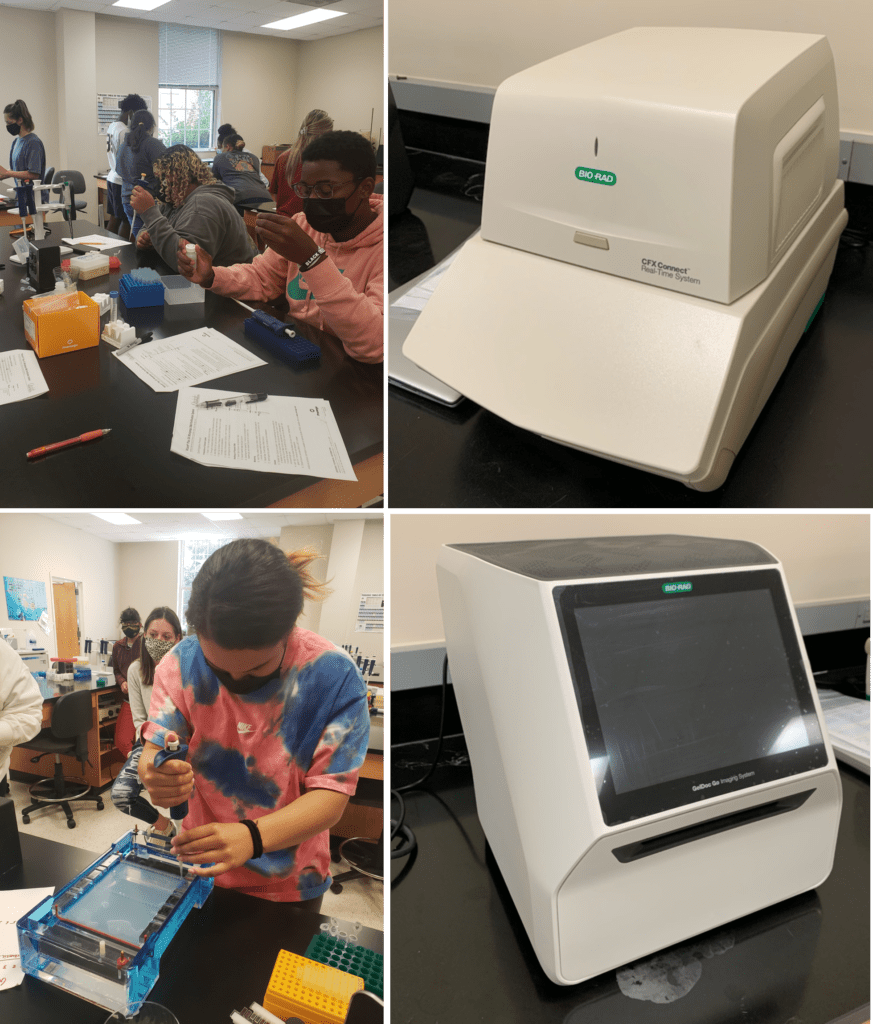 The freezers are designed to meet the highest sustainability, temperature management and reliability standards for -80°C and -70°C storage. They would be used to store biological material that requires cryo-storage for all biology labs and research purposes. "We are looking to modernize our laboratory equipment and improve our student's abilities to engage in research activities," McCallum said. "Braswell's generous support moves us closer to that goal."