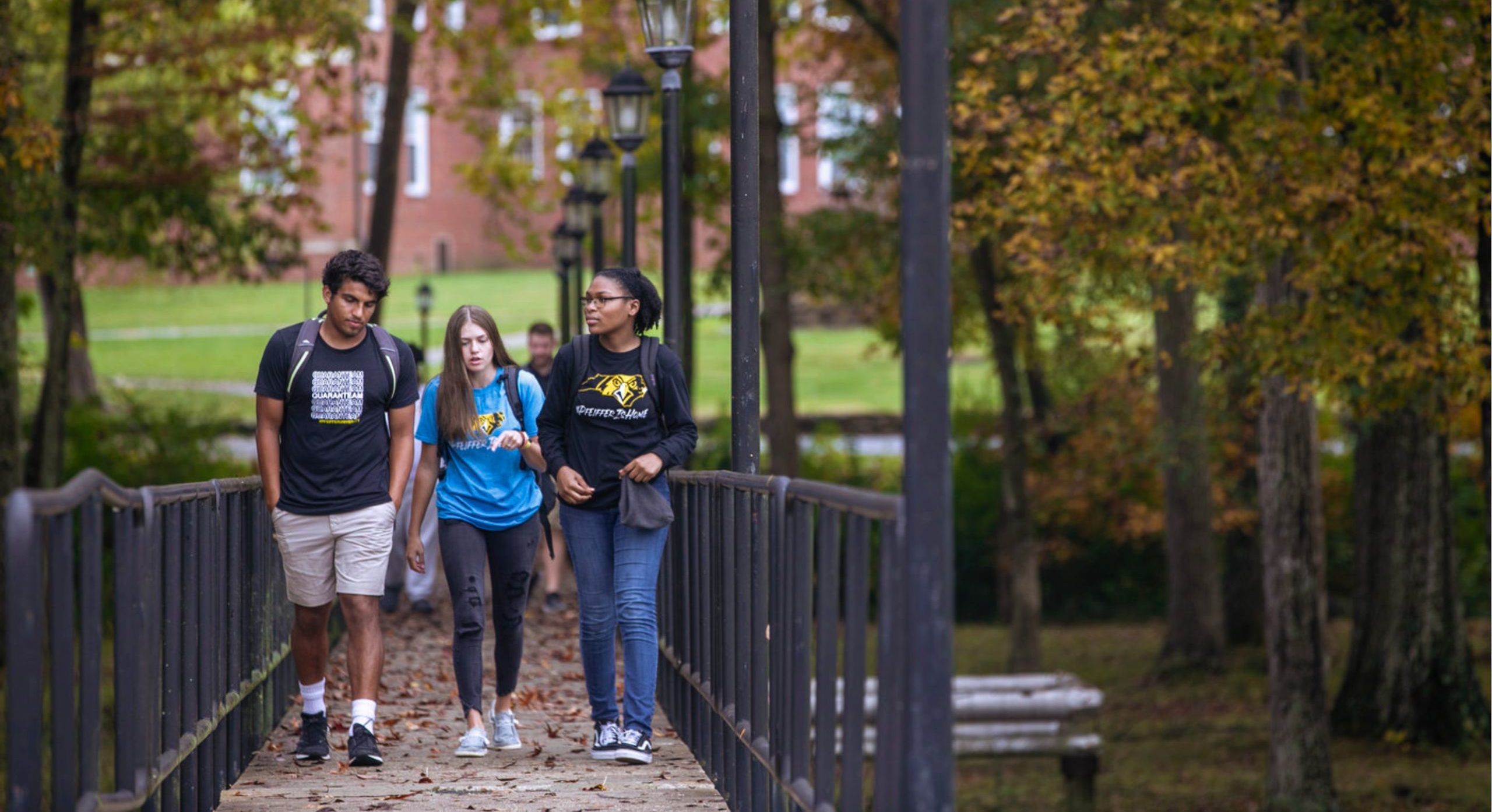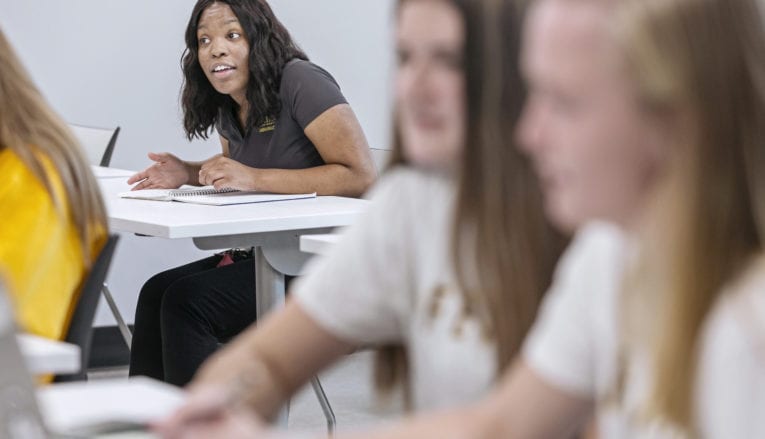 Core Curriculum Overview
SH = Semester Hours
The curriculum in Business Management and Leadership is designed to develop an understanding of the major functional areas of business — accounting, economics, finance, marketing, and management as well as to build upon the competencies of critical thinking, communication, collaboration, information literacy, and foundational knowledge necessary to serve effectively in the modern global society.

3/2 students then complete 30 hours of graduate credits focusing on organizational communication, finance, quantitative decision-making, strategic management and more.
Where do your gifts intersect with the needs of our country and our region? At Pfeiffer – whether you dream about trading on Wall Street, being part of a life-saving surgical team, shaping policy in Raleigh or Washington, or teaching and coaching in a small town – students explore that question and their futures every day with qualified and engaged professors, coaches, and other professionals. In fact, studies show that, at Pfeiffer, students spend more time with their professors exploring where they "fit" in the professional world than students at most other schools. Join us in "the Village" for a life-changing experience that will prepare you for a lifetime of service!
Dr. Scott Bullard
President