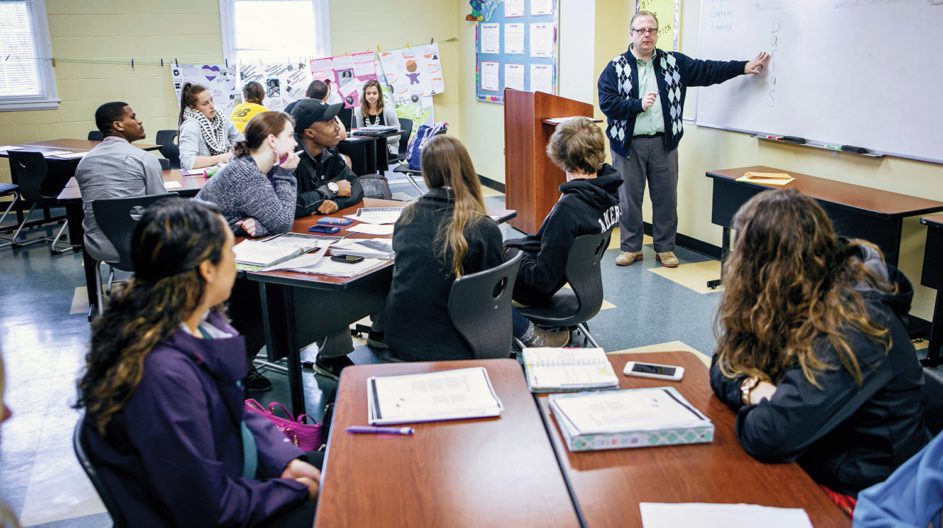 Pfeiffer's Teacher Education Preparation Meets Highest Standard
by Ken Keuffel
Aug 30, 2022
Pfeiffer University's Department of Education has obtained "full accreditation" through 2028 from the Council for the Accreditation of Educator Preparation (CAEP), a nationally recognized accrediting body for educator preparation. The status places Pfeiffer in an elite cadre of institutions of higher learning in the nation that offer educator preparation. Notably, the accreditation cycle report includes zero notations for improvement.
"This showcases the acumen the Teacher Education Department at Pfeiffer University has shown in program development, execution, and evaluation," said Dr. Christopher Boe, a Professor of Education and Dean of the Graduate School at Pfeiffer. "It highlights the dedication we have to 'developing servant leaders for professional practice' in schools and other educational settings."
Dr. Dawn Lucas, a Professor of Education at Pfeiffer who chairs its Teacher Education program, expressed similar sentiments.
"Current and future students of education at Pfeiffer who pursue North Carolina licensure should be pleased by this good news," she said. "By enrolling in the educator preparation program at Pfeiffer University, they have chosen an excellent program that will truly prepare them with the content knowledge, teaching strategies, and interpersonal skills to both teach and lead in a variety of diverse educational settings."
CAEP accreditation is voluntary and national. It is based on a peer review that ultimately ensures the quality of educator preparation and encourages the promotion of continuous improvement efforts. For Pfeiffer, the purpose of obtaining CAEP accreditation is to ensure excellence in the educator preparation it offers.
Full accreditation means that the University has met a high standard in several areas. These include content and pedagogical knowledge, partnerships with local educational agencies, program impact, recruitment, retention, quality assurance system, and continuous improvement.
Pfeiffer enables students to pursue teaching careers in Elementary Education, Health and Physical Education, Special Education, and Secondary Education.
Pfeiffer University's Department of Education has become an enviable success story, having seen 93 percent of its teacher candidates find jobs in the field since 2009. The employed alumni include Kathryn Guyette '21, who is profiled in the current Falcon Connection newsletter.
What's more, the department's graduates remain in the teaching field at a rate of approximately 75% when they reach the pivotal five-year mark of employment. That's well above the average turnover rate; between 40 and 50% of teachers leave the field in North Carolina and nationally in the first five years.
Many of Pfeiffer's education graduates have won Teacher of the Year honors — including Hannah Hill Park '15, '18 MSE, who was named Union County's 2021-2022 Teacher of the Year.