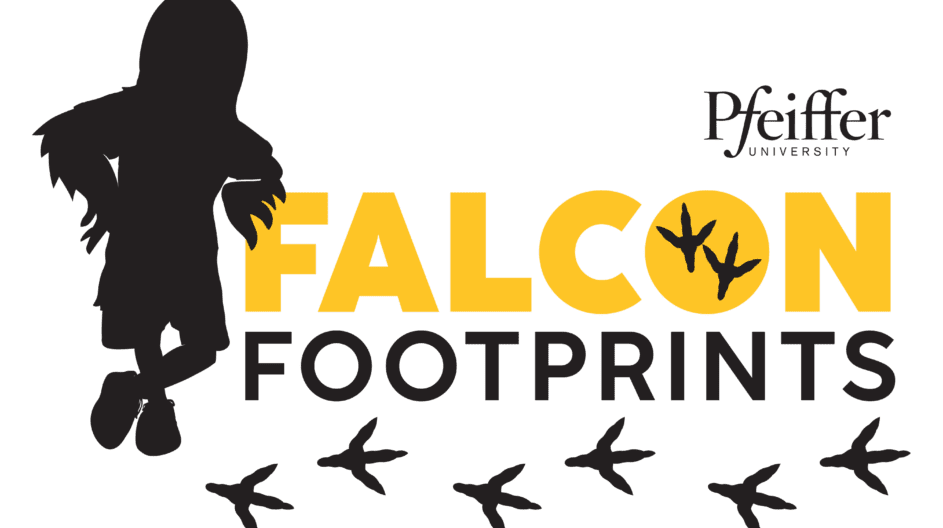 Graduate School Introduces Community Service Initiative
by Ken Keuffel
Apr 19, 2022
Key stakeholders in the Graduate School at Pfeiffer University have begun leaving "Falcon Footprints" of service in the communities in which they live and work.
"Footprints" will begin formally next fall with a full calendar of events and  initiatives. It is enjoying a soft launch this spring: Students, faculty, and staff have served on the cookie crew of Ronald McDonald House Charities of Greater Charlotte. They participated in the National Multiple Sclerosis Society's Walk MS: Kannapolis 2022, which took place April 2 on the campus of the North Carolina Research Center in Kannapolis, N.C. And they've been providing treatment for patients at the pro-bono clinic of Pfeiffer's Master of Science in Occupational Therapy (MSOT) program.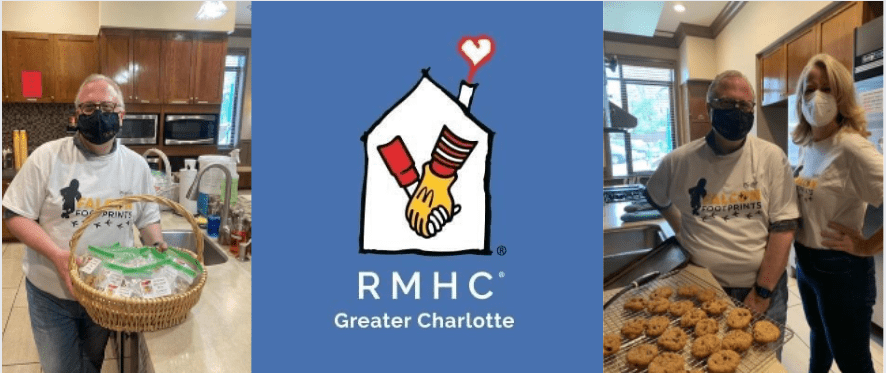 "I introduced 'Footprints' to provide an opportunity for added connection and community in the Graduate School," said Dr. Christopher S. Boe, Dean of the Graduate School. "It's an effort to embrace the ethos of Robert K. Greenleaf's concept of servant leadership, and it's a physical manifestation of Pfeiffer's mission to prepare its students for a lifetime of achievement, scholarship, spirituality, and service."
So far, "Footprints" has found great support in the Graduate School community.
For example, Dr. Jamal Nahavandi, Professor of Healthcare Economics, and Dr. Caroline Hohensee, Professor of Health Administration, participated in the MS walk in Kannapolis. Hohensee helped sign up multiple students of Pfeiffer's Master of Health Administration (MHA) program for the walk. Abria Currie '23 MHA, whose uncle died recently of multiple sclerosis, participated, pushing a stroller that contained her son, Bryson. Abria's father Chris walked, as did her friend, Sheral Rice.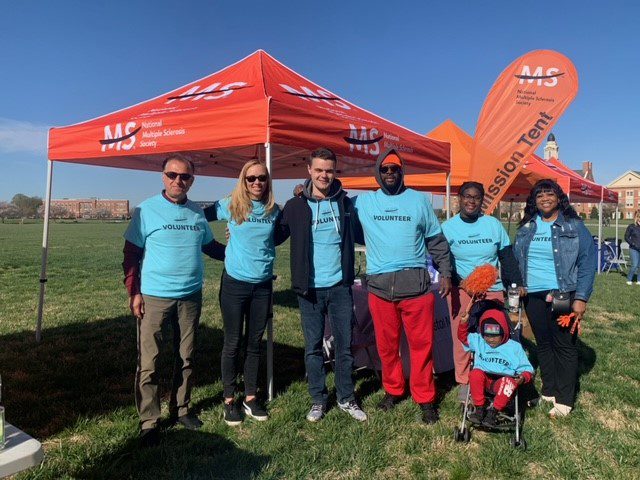 "I wanted to participate in this event because of the recent passing of my uncle," Abria said. "He lived with MS for years and always had the most positive mindset. I wanted to do this for him, and I plan to continue to go to future events."
Another Pfeiffer student who walked in Kannapolis was Andrew Stockman '22 MHA, who also serves as the student president of the Pfeiffer Health Executive Student Organization, the University's student chapter of the American College of Healthcare Executives.
"I think community service events are important to the MHA program because they give us an opportunity to give back to the community and make a difference in the lives of those around us," Stockman said.