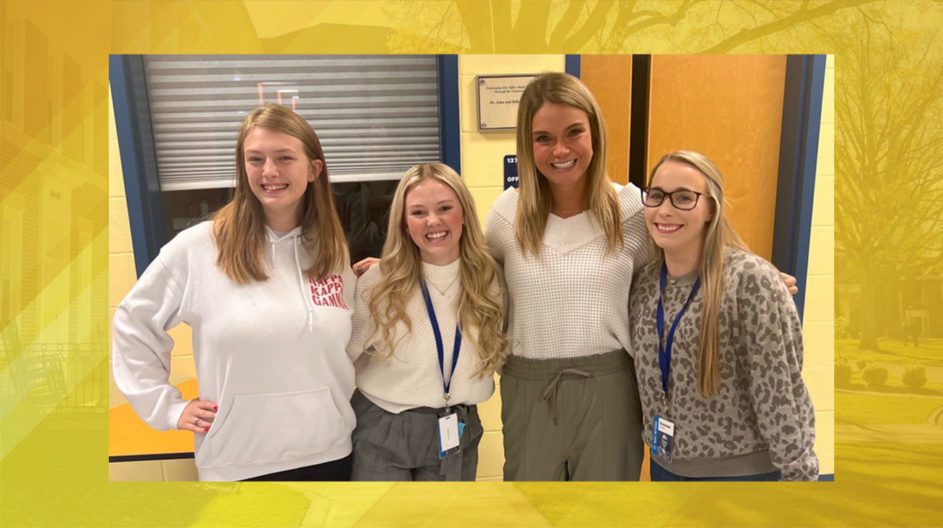 Counseling and Human Services Students Shine in Service to Children
by Ken Keuffel
Dec 15, 2022
Perry Courtney '23, who majors in Counseling and Human Services at Pfeiffer University, hopes to make a career in service to children, drawing on a master's degree in clinical mental health counseling she plans to pursue after graduating. She's already gained lots of counseling-related experience thanks to an internship she recently completed at the Boys & Girls Club of Cabarrus County in Concord, N.C.
Courtney was one of three student interns from Pfeiffer who contributed to Mentor, Adapt, and Prevent (MAP), an afterschool club program funded by the Governor's Crime Commission. Student interns Summer Pullian '22 and Virginia McCraw '22 also gained experience in the program.
Courtney provided one-to-one mentoring for children in grades K-12, and she taught them in Social Emotional Learning (SEL) classes. She also employed art therapy techniques in her work with children and their families.
Courtney's MAP internship, which lasted from August through mid-October, fulfilled the requirements of Field Placement, one of her major's courses. It went well because, as she said recently, Pfeiffer's Counseling and Human Services program equipped her for success.
"The most salient and helpful course I took was Grief and Loss," she said. "Many children at the club were experiencing forms of grief, whether that be from the physical loss of a loved one, divorce, or the absence of a parent or parents within the home. The course provided knowledge concerning the developmental needs of children in various age groups and of various interventions that could be used."
McCraw, who'll soon become a social worker at the Forsyth County (N.C.) Department of Social Services, also interned in the MAP program for the Boys & Girls Club of Cabarrus County, from August through November. Her intern duties were similar to Courtney's.
McCraw said she drew on what she had learned in the Grief and Loss class as well, to "connect with this little girl whose grandfather had passed away."
"I learned that this little girl was going through so much at home and didn't really talk to anyone," McCraw added. "But she opened up to me and told me about how her grandfather had died, and I helped her get through it. If it weren't for the Grief and Loss class, I don't know if I would have been able to properly handle this situation."
Pfeiffer's involvement in MAP came about through Dr. Tiffany Rikard's ties to the club. Rikard serves as Program Coordinator and Assistant Professor of Counseling and Human Services at Pfeiffer, and she taught the Grief and Loss course.
Jonathan Helms, the Grant Development Director at the club, expressed satisfaction with Pfeiffer's involvement in MAP.
"The staff and youth both benefited from the students' time spent at our club, not to mention the joy they brought to the job," he said. "Our afterschool participants have already expressed to Club staff that they miss them, and I view that as another positive outcome of their time. It was a wonderful experience for our organization, and we appreciate Summer, Virginia, Courtney, and Dr. Rikard."