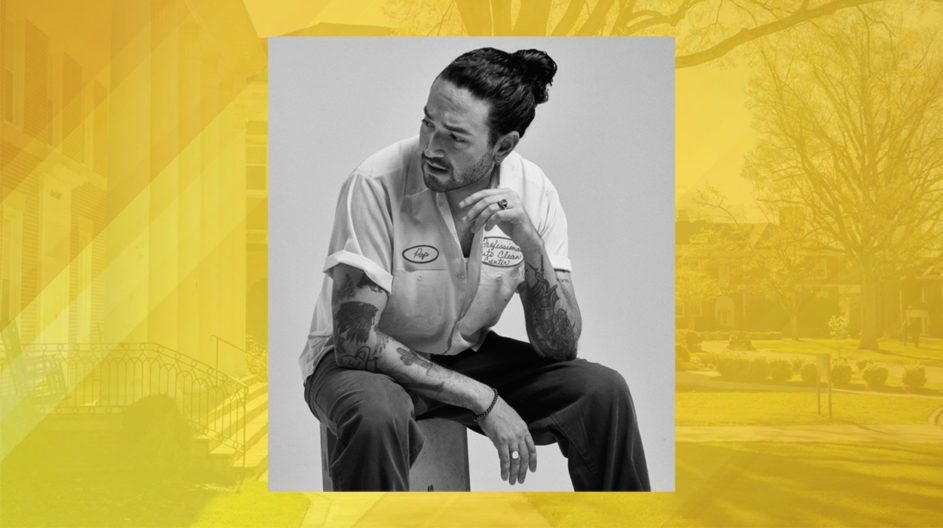 YeTI Festival Brings Famed Alexander Pappas of Hillsong to Campus
by Ken Keuffel
Aug 30, 2022
A performance by award-winning songwriter and artist Alexander Pappas will headline the Youth Theological Institute (YeTI) Fall Festival, which will take place Sept. 10 on Pfeiffer's campus in Misenheimer, N.C.
"We are thrilled to be able to bring YeTI back in such a big way!" said Reverend Maegan Daigle Habich, Pfeiffer University's Chaplain and Director of Church Relations. "To bring Alexander Pappas to campus after YeTI's hiatus from in-person programming truly kicks off the year with a big bang, as we work to revitalize the program."
American made, Australian raised, Pappas reimagines inspirational music with his unique infusion of alt-rock and pop influences.
Growing up in the small town of Coeur d'Alene, Idaho, Pappas drew inspiration from pioneering bands The Killers, Switchfoot, and The 1975. His pursuit of music eventually led him to Sydney, Australia, where he gained renown as co-frontman of twice GRAMMY-nominated Hillsong Young & Free.
Pappas has led some of the biggest cries of praise and worship for the next generation, penning iconic, genre-defining youth anthems such as "Alive," "Wake," "Real Love," and "Echo (Elevation Worship)" – songs that have literally changed the world.
On the heels of his debut EP IDAHO, Pappas is due to release his sophomore EP in September 2022, preceded by a string of hit singles. "OLDER," his latest hit, can be streamed now.
As a part of the University's outreach to church youth groups in the region, the YeTI Fall Festival will feature food trucks, games, and tours of Pfeiffer's campus for prospective students. It will be the Institute's first on-campus event in the 2022-23 academic year, and it will coincide with the opening of the application process for YeTI's core summer program, which has been on hold since 2019 because of COVID.
YeTI's popular summer program – next scheduled for June 2023 – is a one-week residential experience on campus for high school students to explore how their faith intersects with vocational call.
"YeTI is really for anyone who's interested in learning more about themselves and how they can relate their faith to the world," said Vera Smith '14, Assistant Director of the Institute. "The week includes interaction with University faculty in various fields, worship and small group time, and off-site field trips to explore faith in action."
"The Institute seeks to support our young people as they discern their calling to become servant leaders, no matter what their vocation may be," Habich said. "While there is a cost for the summer experience, the Fall Festival launches a series of free events and activities in the upcoming year for youth groups and their leaders, including a Pfeiffer basketball game, leadership training, and a service project."
Want to go?
What: Alexander Pappas Headlines the Youth Theological Institute (YeTi) Fall Festival
When: Sept. 10 at 6 p.m. (The festival itself begins at 3 p.m.)
Where: Henry Pfeiffer Chapel on Pfeiffer's Misenheimer, N.C. campus
Cost: Free, but please let us know you are coming at https://forms.gle/jrkaYkbbx1ts7U3S8