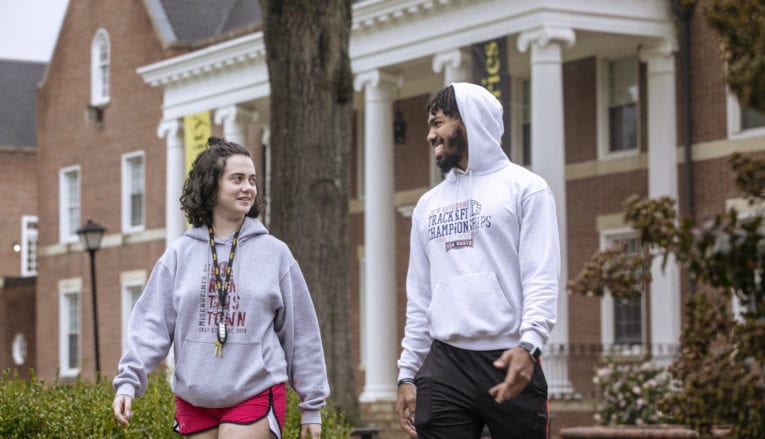 Create meaning and shape society as an excellent communicator
Pfeiffer University's department of communications equips students to pursue exciting careers in journalism, advertising, business and other fields.
Our undergraduate communication program won't just teach you theories of communication. Instead, you'll learn how to apply them effectively in a rapidly changing world. The program equips you to apply excellent oral, written and technological communication skills to a vibrant professional role or graduate school program.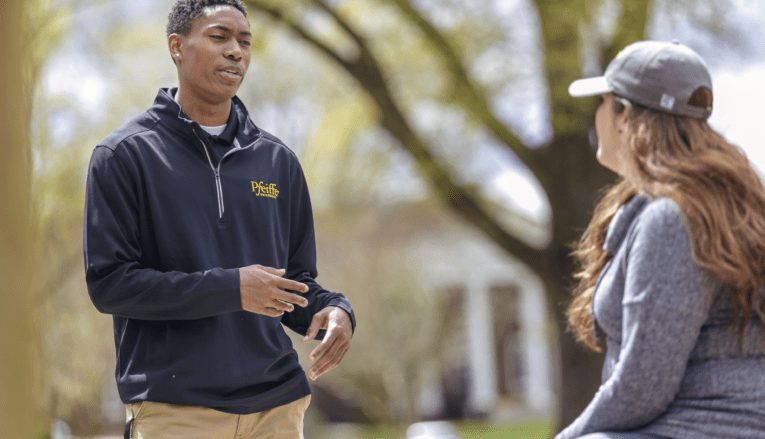 Explore Our Strategic Communication and Social Media Program
Curriculum Overview
The Pfeiffer communication program requires a minimum investment of 120 semester hours. Lower division coursework is composed of 80 credit hours. The remaining 40 credit hours include 28 hours taken in the strategic communication and social media core and 12 hours of communication electives.
Where do your gifts intersect with the needs of our country and our region? At Pfeiffer – whether you dream about trading on Wall Street, being part of a life-saving surgical team, shaping policy in Raleigh or Washington, or teaching and coaching in a small town – students explore that question and their futures every day with qualified and engaged professors, coaches, and other professionals. In fact, studies show that, at Pfeiffer, students spend more time with their professors exploring where they "fit" in the professional world than students at most other schools. Join us in "the Village" for a life-changing experience that will prepare you for a lifetime of service!
Dr. Scott Bullard
President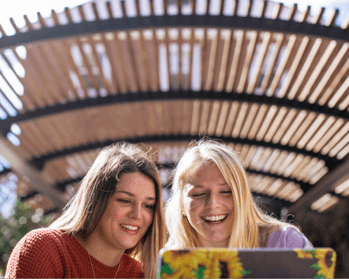 Hands-On Experience
Strategic Communication and Social Media students complete their internship requirement at area:
TV and radio stations
Newspapers
Corporations
Nonprofit organizations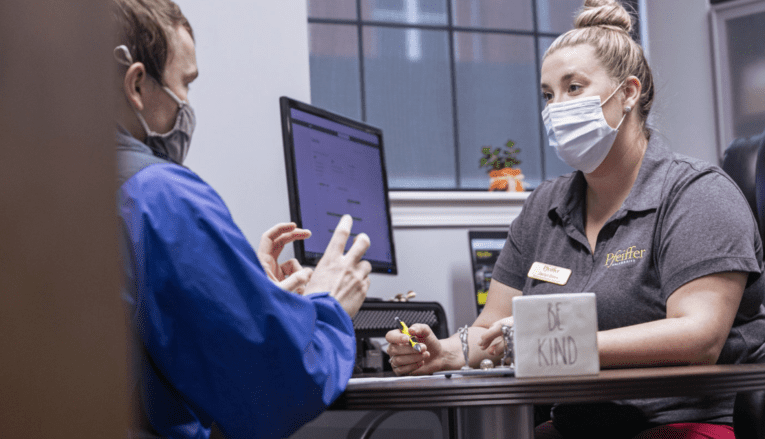 Career Opportunities
After completing the bachelor of arts in Strategic Communication and Social Media degree, Pfieffer graduates pursue careers in a variety of areas, including:
Social media
Media relations
Entertainment
Journalism
Related Programs