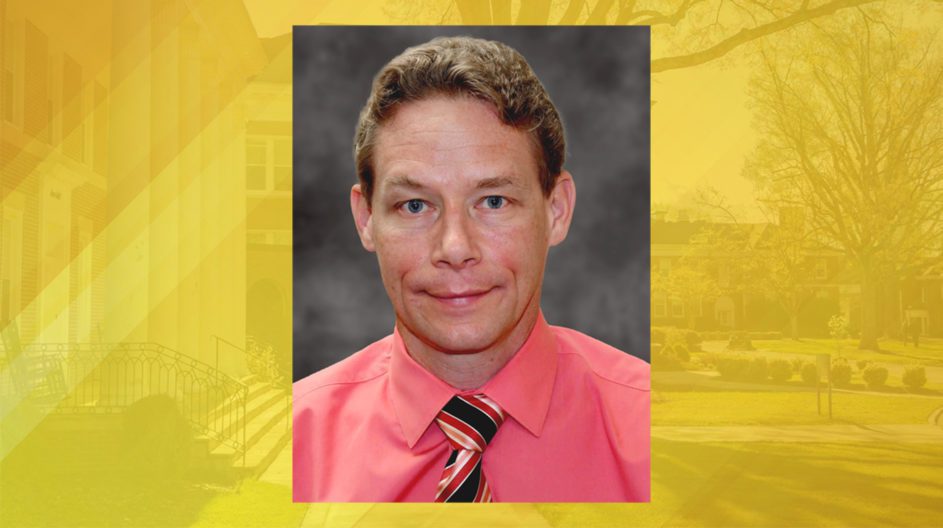 Pfeiffer Professor Recognized For Contributions to Education of Emergency Medicine Physicians
by Ken Keuffel
Jun 20, 2022
Dr. Frank L. Christopher, MD, FAAEM of Pfeiffer University, has received the Joe Lex Educator of the Year Award from the American Academy of Emergency Medicine.
Christopher is the Medical Director of Pfeiffer's Master of Science in Physician Assistant Studies (MS-PAS) program, and he serves as an Assistant Professor of Physician Assistant Studies. The award, presented this past April at the academy's Annual Scientific Assembly, recognizes an individual who has made an outstanding contribution to AAEM through work on educational programs. It's named for Dr. Joe Lex, a retired Professor of Emergency Medicine at Temple University who created a site called "Free Emergency Medicine Talks."
"It's very humbling to be recognized and to be associated with the legacy of Dr. Joe Lex, who is an inspiration for Emergency Medicine physicians who enjoy teaching," Christopher said. "I feel it's very important to train the next generation of medical practitioners to be better clinicians than we are."
Christopher is the National Course Director for the AAEM Oral Board Review Course. In that capacity, he is responsible for course content and for supervising 140 examiners charged with preparing Emergency Medicine residency graduates to pass their Oral Certification Examination, the last step in obtaining Board Certification. All told, he has taught the Oral Board Review Course or served as the Course Director for over 16 years.
Christopher holds bachelor's and medical degrees from Boston University. He served in the U.S. Army for over 20 years, retiring as a Colonel. He worked for much of his military career at Womack Army Medical Center in Fort Bragg, N.C., where he held several positions, including Deputy Commander for Clinical Services/Chief Medical Officer and Chief, Department of Emergency Medicine.
He deployed five times with conventional and special operations forces. He earned several honors, including the Combat Medical and Combat Action badges, two Bronze Star Medals, and the Air Medal. He also became a Master Flight Surgeon and a Senior Parachutist.
At Pfeiffer University, Christopher's teaching specialties include procedural competency and simulation as well as cardiovascular, neurologic, and pulmonary disorders. He also chairs the Academic and Professional Performance Review Committee.
"Medicine is continually evolving and becoming more complex every day," Christopher said. "My goal at Pfeiffer is to graduate a PA student on Sunday and be confident in their abilities as we work together as colleagues on Monday."
Prior to assuming his current position, Christopher, who lives in Carthage, N.C., worked in the FirstHealth of the Carolinas health system for several years. He remains clinically active in the Atrium Health system and at Sampson Regional Medical Center, both in North Carolina.