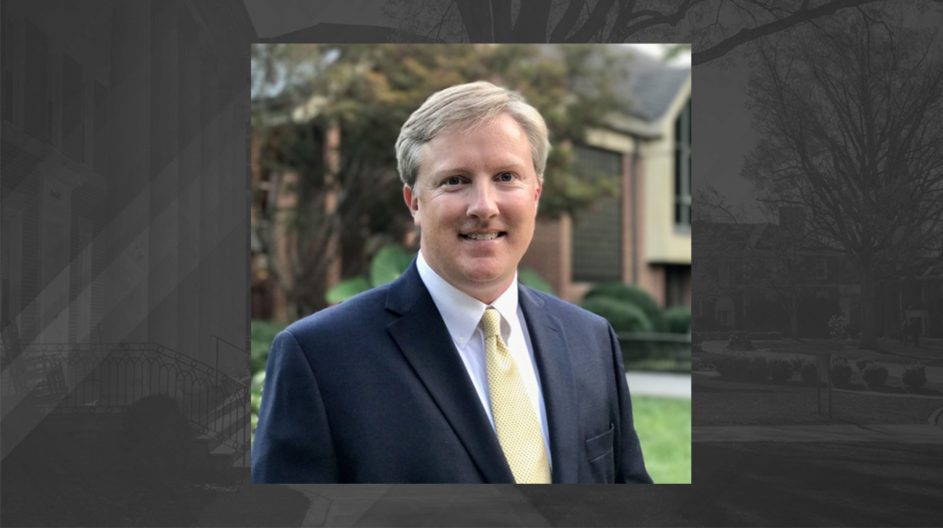 Passion Turns Into Business for One Alumnus
by Ken Keuffel
Jan 10, 2023
T. Kern Campbell '03 MBA is bullish on blogging.
He runs RockTide Media, LLC, a multi-million dollar digital media and publishing business that controls 15 blogs, each of which shares consumer-friendly information on a different subject. His company's websites appeal to people who share interests similar to his, including lovers of automotive vehicles (Four Wheel Trends); vacationers (Addicted to Vacation); and owners of Goldendoodle dogs (Golden Doodle Advice). Most of the money his sites generate comes from ads (95 percent), with the remainder from affiliate marketing.
The roots of this success are so modest that Campbell can scarcely believe what he's accomplished so far: "When I started working on old Jeeps and then writing about them, I never thought it would turn into a viable business," he said. "I certainly never believed it could or would turn into a multi-million dollar one."
Campbell first became enamored with Jeep Grand Wagoneers during his early childhood. He remembers his grandfather transporting him in one to the grandfather's getaway home in Boone, N.C., where they'd ski down nearby mountains. Campbell later appreciated the "cool factor" of the Jeep Grand Wagoneer as the four-door vehicle with wood-grain siding began to appear in clothing commercials and nostalgic Christmas photos.
"I always wanted one," Campbell said. "There was something about it that just seemed kind of neat."
In 2016, Campbell bought a used Jeep Grand Wagoneer as a "project vehicle" that he began restoring in a variety of ways. The work was a way for Campbell to unwind after coming home from his day job at Financial Analysts of Raleigh, N.C., where he's a Senior Wealth Analyst. He tackled tasks such as fixing the vehicle's headlights, repairing its radio, and ensuring its door locks were in order.
Campbell loves to learn, and he loves to share what he learns with others. He started explaining how he completed each restoration job in pictures and words on a website called My Jeep and Me. At first, about 40 people looked at the site each month; after about two years, though, the monthly figure had jumped to 4,000. When that happened, Campbell began to sense that the foundations of a viable business were beginning to emerge.
In 2018, he began learning how to make serious money from blogging through Income School, a Boise, Idaho-based internet marketing company. After that, he blogged about all Jeep models for about a couple of years. By early 2020, he felt equipped to push for maximum growth: He rebranded the My Jeep and Me site into the name Four Wheel Trends, which covers all vehicles, not just Jeep models. He also started additional blogs and a company, RockTide Media, to run them.
For Campbell, RockTide has become a lucrative labor of love, a chance to convey useful information on subjects that play a prominent role in his life. One subject is his pet, a 25-pound Goldendoodle dog that recently came into his family's life after their golden retriever passed away.
"We got a ton of questions from friends when we got her," Campbell said. "At the time, there wasn't a lot of information about this type of dog, so I started a website called Goldendoodle Advice to answer all of the questions we were getting."
Campbell is particularly hopeful about Addicted to Vacation, a brand new site, having recently made some memorable trips with his father, Sid Campbell '71. (Sid is an alumnus of Pfeiffer, as is Fred Campbell '65, Kern's uncle.)
During the last President's Day, Campbell included his father and mother Susan on an excursion to Big Sky, Montana, where Susan was able to fulfill her wish of riding a snowmobile, which she hadn't done for 20 years.
On another trip, Sid accompanied Kern and his daughters to College Station, Texas, where they watched Appalachian State University, Kern's undergraduate alma mater, defeat Texas A&M University. They also visited some fine restaurants in Houston, which Sid often visited on business.
The Campbells, then, love to travel. However, "we hate planning trips," Kern said. "On too many occasions we have had information overload and have just given up on taking a trip because we were overwhelmed in the planning phase.
"As a result, I hired two travel writers who spend their daily lives traveling and writing exclusively about travel. They have been fantastic at sharing their experiences with travel. I also have them help me put together trips for my family to go on. Then when we are there, we can come back and share our thoughts on the places to eat, things we saw, etc."
As his business has progressed, Campbell strives to adhere to a couple of principles he picked up while pursuing an MBA at Pfeiffer. The first is to realize that you can't do everything yourself. Also, compensating key people well for doing things you can't or don't want to do definitely pays off.
Although Campbell still blogs on occasion about the subjects that most appeal to him, he has outsourced a lot of the writing and editing tasks to teams of contractors who are experts in their fields. He still continues to do the search analysis for RockTide Media's 15 sites. A "secret sauce" for effective search analysis is discerning which questions people are asking of Google and then blogging answers to them.
Campbell likens his relationship with his editors and writers to the one that a head coach of a sports team enjoys with assistant coaches and players.
"The writers and editors are the players and assistant coaches who handle most of the day-to-day tasks, and I, as head coach, focus on strategy and figuring out what works and what does not," he said.
The second principle that Campbell follows is diversification, to counter downturns in traffic to a site caused by updates in Google algorithms. "Just like you don't put all of your money into just one stock, you don't want to put everything into just one website," he said. "You always have to have a margin of safety in your business model. You cannot assume your income will always be there. With that in mind, I'm excited to see how my business continues to grow and evolve."