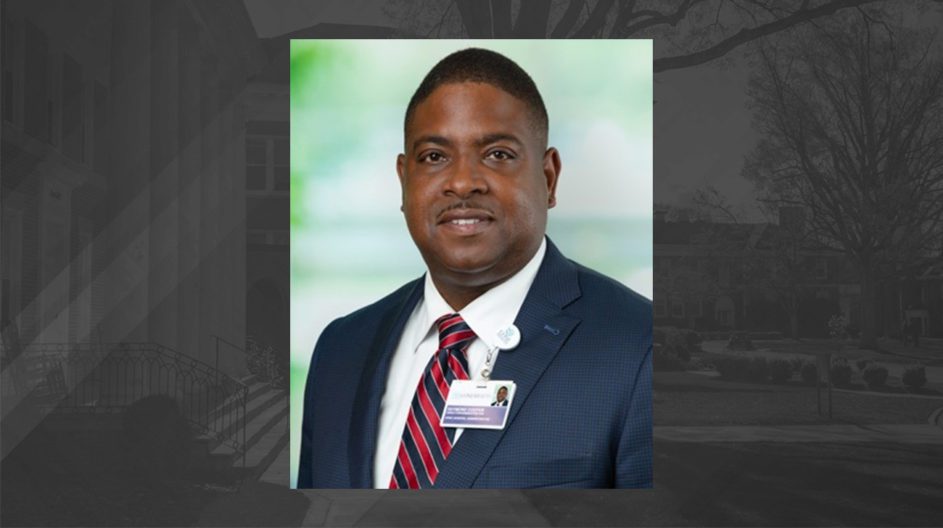 MHA Opens Doors for Servant Leader in Healthcare
by Ken Keuffel
May 12, 2023
Over the last 17 years or so, Raymond Cooper III '23 MHA of Greensboro, N.C. has established himself admirably as an executive leader at nursing facilities that provide both long-term and post-acute care.
Case in point is his service since 2018 as Director of the Penn Nursing Center, a skilled nursing facility of Cone Health in Reidsville, N.C. that offers its patients everything from IV medications to rehabilitative services. In addition to supervising 100 employees, he has successfully exceeded budgeted revenue by $500k and achieved a net operating margin of 2 percent that made the center profitable.
Despite these and many similar accomplishments, Cooper felt he'd hit something of a "glass ceiling." Fortunately, he's about to earn a Master of Health Administration (MHA) degree from Pfeiffer University. It's a credential that "opens additional opportunities for me to explore from a career standpoint," he said. "I can now propel my career forward. I gain additional responsibilities and earning power. I've removed any limitations on how far I can rise."
Of course, Pfeiffer isn't the only university offering an MHA program that can help someone climb the ranks of healthcare administration. But Cooper made a strong case for colleagues with similar aspirations to consider enrolling in it.
When he decided to go with Pfeiffer's MHA program, he did so with the understanding that he'd receive in-person instruction. COVID-19 put an end to that plan, forcing all classwork online. Cooper was apprehensive: He had last attended college 20-plus years earlier and wasn't sure he would thrive in an online environment.
Fortunately, Dr. Jamal Nahavandi, an Associate Professor of Economics who serves as a principal instructor in Pfeiffer's MHA program, always made himself available via Zoom meetings to answer the questions of students who had not fully grasped concepts that were initially introduced on Blackboard or in video lectures.
"I was reassured that I had made the best decision for me," Cooper said. "I'm not sure that would have been the case if I had attended another institution of higher learning."
Another aspect of Pfeiffer's MHA program that Cooper found appealing was its tendency to encourage students to research topics that were "near and dear" to them. Cooper's research projects proved to be particularly relevant to his work experiences: One aimed to account for the many things that needed to be accomplished in order to transform an existing Novant Health-owned building into a facility that could meet the rehabilitative needs of elderly patients. Another research project explored the effects of COVID-19 on long-term care, enabling Cooper to gain a sounder understanding of the pandemic's effects on crucial factors such as staffing and patient morbidity rates.
Cooper is an advocate of Pfeiffer's MHA program for two additional reasons. First, instructors and guest experts "have hands-on knowledge of real-world issues that are vitally important to healthcare managers," from ways to drive revenue and decrease expenditures to the ramifications of emerging artificial intelligence.
"It's rewarding to know that you had resources as a student that will help you navigate certain issues when they arise in your career path," Cooper said.
Second, he feels the program upholds the values of servant leadership that he (and Pfeiffer) hold dear. He applauded Dr. Elisa Melvin, Professor of Health Administration, for having "tapped into the hows and whys of what we wanted to be in healthcare and ways to serve in healthcare." For Cooper, her message reinforced the importance of servant leadership in his life and career: "As a servant leader, you lead by example and serve all others, selflessly. Because of Pfeiffer, I feel even more strongly a call to serve my community, to help people have a better quality of life, better health outcomes, and increased life expectancy."