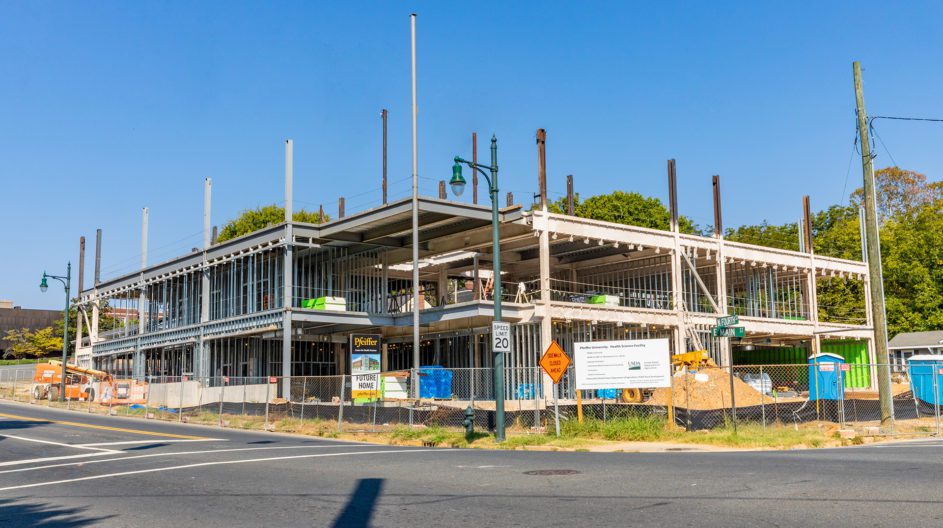 Master of Physician Assistant Studies Receives New Accreditation Status
by campus
Nov 12, 2019
The Pfeiffer University Master of Physician Assistant Studies program has received provisional accreditation from the Accreditation Review Commission on Education for the Physician Assistant, Inc (ARC-PA).
This approval of status allows for Pfeiffer to educate up to 24 Physician Assistant students in the first class in 2020, 36 in the second class in 2021, and 45 in the third class in 2022.
"This is a momentous milestone in the timeline of our program," said Brenda Diaz, Program Director for Physician Assistant Studies at Pfeiffer University. "Now, we move forward with a program that will develop highly qualified and professionally trained physician assistants. Through our curriculum, we will address health disparities for underserved populations and improve healthcare in our rural communities."
Orientation for the first class begins on January 6th, 2020, with classes starting on January 13th, 2020. The program will begin on the Misenheimer campus as the Pfeiffer University Center for Health Sciences is currently under construction. The Center for Health Sciences has an anticipated completion date of Summer 2020. When construction is complete, the program will move into the state of the art facility located in Albemarle, North Carolina.
"This facility is not only a new building, but it is also a beacon for transformation," said Dr. Scott Bullard, President of Pfeiffer University. "This is a clear pathway for our students to move from an undergraduate program to graduate school and meet the demonstrated needs of the healthcare industry."
According to the United States Bureau of Labor Statistics, the need for physician assistants will increase by 31% from 2018 to 2028, with a median annual wage of $108,610.
The enrollment period for the incoming class of 2021 will open in April 2020. The application cycle for the second class will close in September 2020. For more information on the admissions process, visit www.pfeiffer.edu/mspas_admissions.