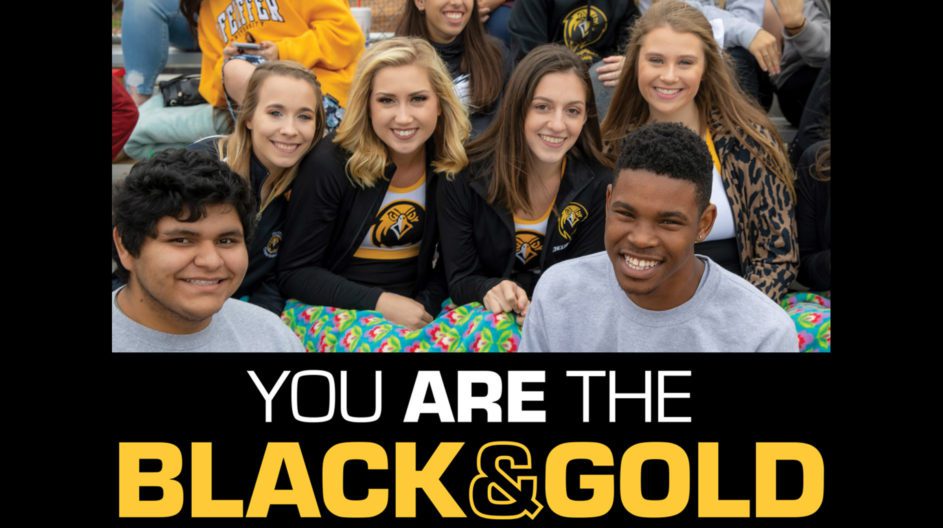 Record Donor Goal, $20k Match Locked In for Pfeiffer Day!
by Pfeiffer University
Feb 28, 2022
Back the Black & Gold
Pfeiffer Day, set for March 23rd this year, is a day when alumni and friends join together to celebrate all the things we love about Pfeiffer! This year, remember the Pfeiffer connections that have had a significant impact in your life – special faculty members, coaches, roommates, classmates, or other friends – by making a Pfeiffer Day gift in their honor. Leave a note when you make your gift online, and your message will be forwarded to your honoree.
Your gift will be counted toward the Pfeiffer Day goal of 1,323 donors (even if you donate early). One alumnus has already set up a match to double all gifts to The Pfeiffer Fund, up to $20,000! On Pfeiffer Day, you can take advantage of additional match and challenge opportunities, or create your own, at Pfeiffer.edu/give. Special giveaways will also be announced throughout the day.
Want to earn Falcon goodies? Become a Pfeiffer Day advocate and encourage your classmates and friends to support Pfeiffer Day 2022! When they donate to become one of the 1,323 donors needed to reach our goal, you get free Pfeiffer stuff!
Find out more at Pfeiffer.edu/give.