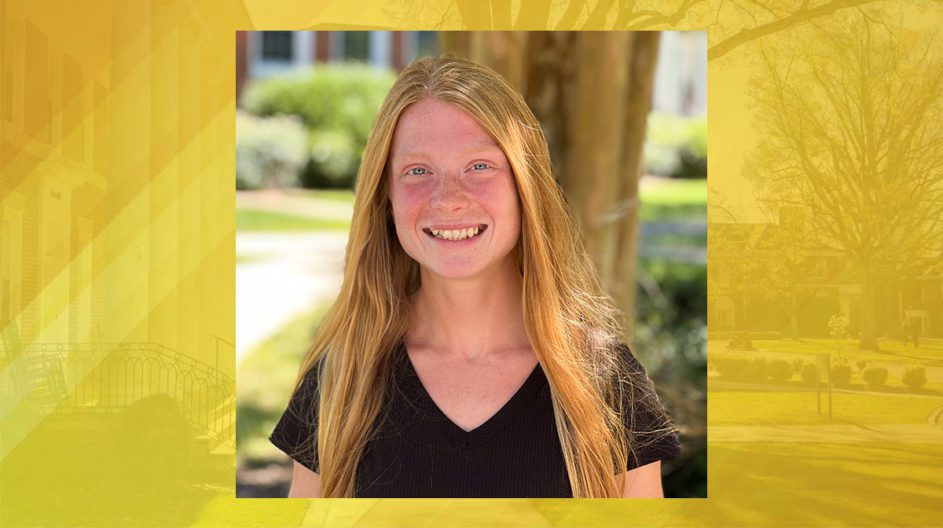 Pfeiffer Senior Receives NCSA Scholarship
by Taylor Brigman
Sep 9, 2023
Pfeiffer senior Madison Lowery '24 has been selected as one of the recipients of the North Carolina Sheriffs' Association (NCSA) Criminal Justice Scholarship. Every year the NCSA awards 38 scholarships to students who are majoring in criminal justice and studying at a UNC System University or a North Carolina Independent College or University. Students are required to obtain a letter of support from the sheriff of their home-county, as well as write a one-page essay explaining their interest in the scholarship and detailing their educational and career goals.
After completing 3 years at another educational institution, Lowery transferred to Pfeiffer University to finish her Bachelor of Science in Criminal Justice. She is a member of the track team and the cross-country team and saw success during her first season when she was named the USA South Conference Champion and Runner of the Year.
Concerned with ethics and justice, Lowery, a resident of Kannapolis, seeks to become a police officer after graduation so that she can have a positive impact on our local community.
"Being in school has deepened my reason for wanting to become a police officer because I have become more educated about our society. Seeing all the corruption around us in the world doesn't settle with me, and if I can't change it, I can at least challenge it," says Lowery.
Lowery comes from a family of public servants. Her late mother served as a jailer for Gaston County and dispatched for the North Carolina State highway patrol. Her brother is a firefighter for Northwest Cabarrus, Cooleemee, and Jerusalem Fire Departments, and will soon be sworn into the Rowan County Sheriff's Office. Her mother and brother have been role models for Lowery, with both playing a significant role in her early interest in becoming a police officer.
As for the scholarship, Lowery says she is honored to be one of the 38 students chosen, and she is thankful because the extra money will help fund her continued education. In the end, Lowery says that the experience has reminded her to celebrate the wins in life.