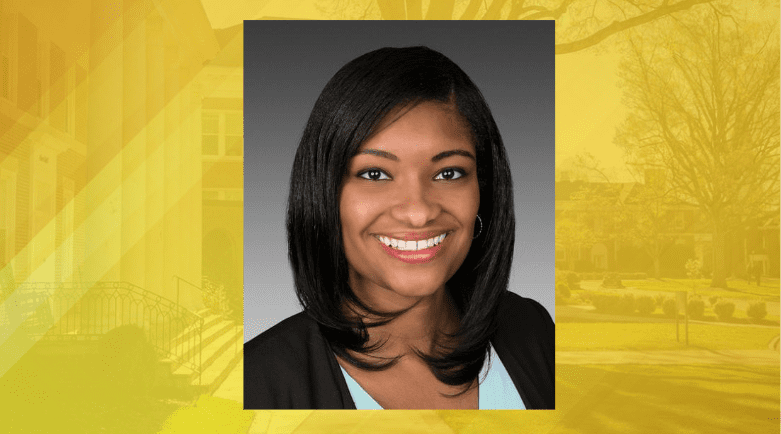 Vontenea Stokes Works to Bridge Wealth Inequality Gap 
by Ken Keuffel
May 10, 2022
Retail investors, also known as non-accredited investors, lack the access, requisite income and net worth to buy shares of companies that are not publicly traded or registered with the Securities and Exchange Commission. However, since 2016, they've been able to invest in vehicles such as start-ups and real estate projects through regulation crowdfunding under Title III of the JOBS Act.
Vontenea Williams Stokes '13, '13 MBA sees that as an opportunity.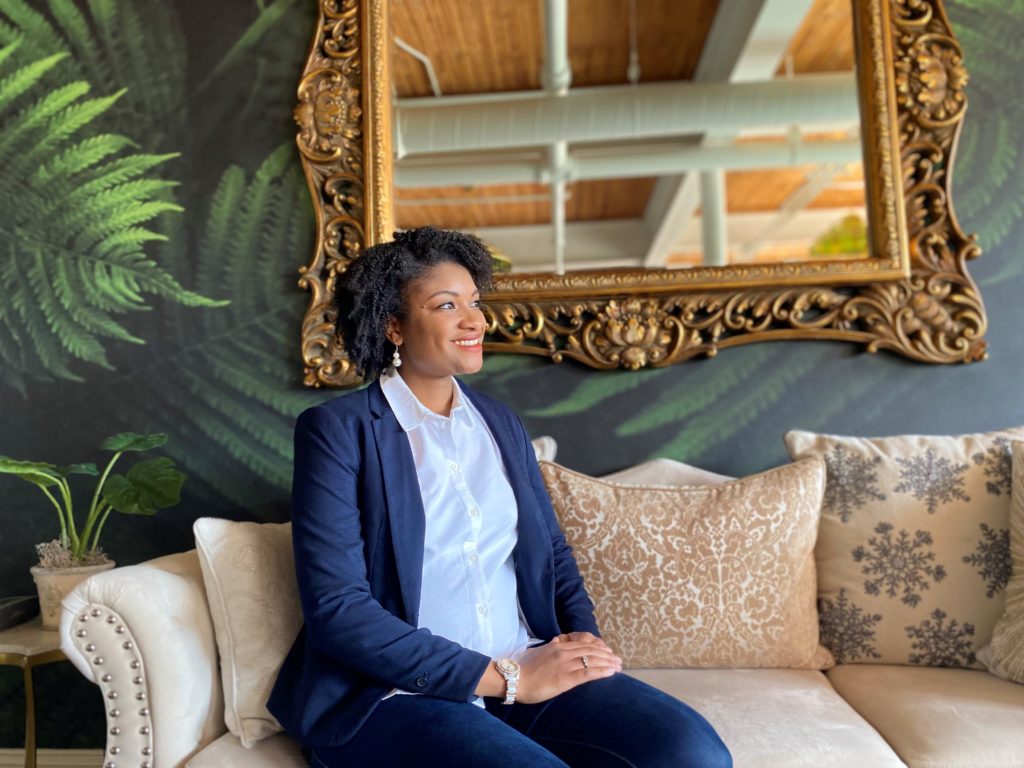 She's the co-founder and CEO of Secure Living LLC, a Charlotte, N.C.-based crowdfunding platform where average households can invest in shares of real estate for as little as $250.
Secure Living, a financially regulated corporation that began operating on March 1, aims to bridge a wealth inequality gap partly rooted in the financial barriers faced by people of modest means to investment opportunities that were once available to the wealthiest Americans only. The company is vetting real estate projects with the aim of having the first one on its platform this summer.
"Real estate is known to build wealth, but the process of accessing capital, securing a property, doing renovations, finding good tenants, and maintaining a property is not for the faint of heart," Stokes said. "Traditionally, retail investors have gravitated towards stocks and bonds, but Secure Living aims to add real estate to the list of easily accessible securities."
Over the past several years, Stokes has worked for two German companies. Since 2015, she's held several positions at tesa tape, a leading manufacturer of adhesive tape solutions, including two that based her in Hamburg, Germany: International Communication Manager (2017-2019) and International Product Manager (2019-2021).
Stokes speaks with great enthusiasm about her German postings: "It was truly amazing. I traveled to so many places, not only in Europe but also in Asia and Africa. It was definitely life-changing because it broadened my perspective of the world."
At the same time, there was a part of her that was unfulfilled, and she saw starting Secure Living as a way to address that. Stokes got the company off the ground with the help of her husband, Christopher Stokes '13 '14 MBA.
"It's about helping people who don't have the same opportunities," she said, adding that real estate is part of her investment portfolio. "That's really why we started the business."
Stokes said Secure Living will support many types of real estate strategies: fix and flip, commercial development, multi-family and single-family new construction, as well as long- and short-term holds and such specialty-use property as storage units.
Real estate professionals can also use a range of strategies to issue potential returns to investors, such as a 50% profit-sharing model. So, for example, if a real estate professional is raising $75k in capital for a single-family build and realizes a total return of $20k on that amount, $10k in profits would go to the real estate professional and the remaining $10k would be split among investors. If someone has invested $3k, he or she has a 4% equity ownership and is, therefore, entitled to 4% of the $10k profit.
Secure Living makes its money by charging real estate professionals a platform fee to host their projects; investors pay nothing to use the service beyond what they invest, namely a minimum of $250, which is equal to 250 $1 shares. Controls are in place to "ensure that people don't invest more than they can afford," Stokes said.
Stokes is originally from Granite Falls, N.C. She attended Pfeiffer after a stint in community college. She earned an athletic scholarship after walking onto the women's basketball team.
Stokes graduated from the 3-2 program, earning a Bachelor of Science in business administration and an MBA in 2013; this meant that she pursued her master's studies before gaining real-life experience.
However, she believes taking classes taught by seasoned professionals who gave her different viewpoints about business and different paths she could pursue more than made up for that. "I think the MBA program at Pfeiffer was really excellent," she said. "I gained a lot of great exposure to how business looks and how business works."