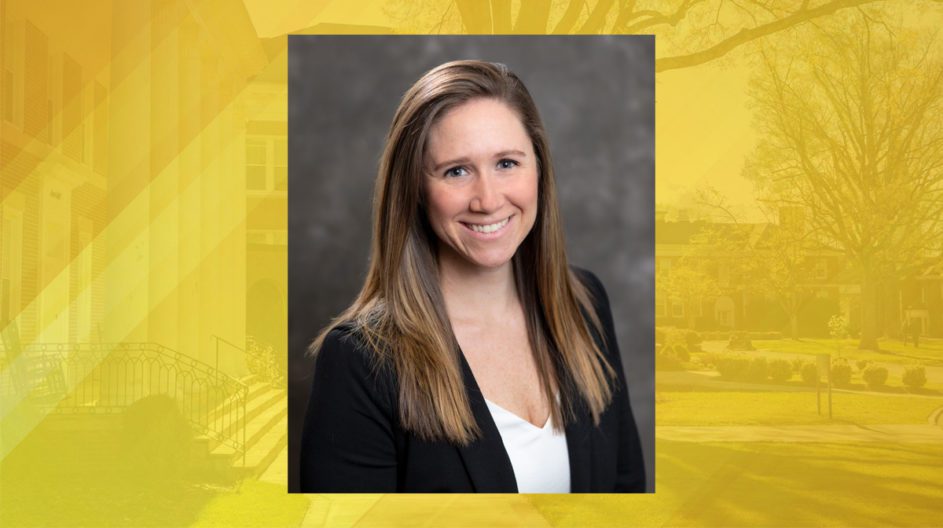 Pfeiffer Athletic Director Danielle Lafferty Resigns
by Pfeiffer University
Jan 31, 2023
Danielle Lafferty, Pfeiffer University Director of Athletics, has announced her resignation. Lafferty will continue to assist Pfeiffer University Athletics through this transition until a new director is named.
Lafferty has held the top post in the Pfeiffer University Athletics Department since July 11, 2018. She led the Falcons through the transition from NCAA Division II athletics to NCAA Division III competition, during which Pfeiffer won ECAC Division III National Titles in baseball (2019) and softball (2018, 2019).
Once it completed the probationary period and became eligible for NCAA competition, Pfeiffer earned Pfeiffer's first NCAA Division III tournament berth in 2021 when the men's lacrosse program won the USA South title after finishing a regular season at 8-0 and capturing the tournament title with a 17-13 win over Piedmont. During the 20-21 academic year, Pfeiffer won the western division of the USA South men's basketball tournament, and Lafferty oversaw key improvements to Jack Ingram Field and the softball complex. These were much-needed bright spots as COVID-19 limited many athletic activities and initiatives.
The year before, when the pandemic shuttered athletics across the country, Lafferty guided Pfeiffer through the unprecedented stoppage of play and the changes that affected athletics once play resumed.
"Danielle began her Pfeiffer career as a graduate assistant and moved to the Director of Athletics position in just five years. She guided the transition from NCAA II to NCAA III, was part of the 2015 Pfeiffer University Men's Soccer National Championship, led the department through two years of COVID, and managed 19 varsity teams, 425 student-athletes, and a coaching staff of 35. We are grateful for her leadership," said Jeff Childress, '89, Vice President for Athletics and External Relations.
President Scott Bullard recalled with fondness the privilege of witnessing alongside Lafferty the men's basketball program's championship run in the spring of 2021, even though they did so in a Merner Gymnasium devoid of spectators. "It was so wonderful to celebrate that often-forgotten title in the midst of a dark time for our world and a confusing time for students and institutions of higher education … In terms of her overall tenure as athletic director, Ms. Lafferty's leadership through a period marked by unprecedented change – including a change in NCAA divisions and a global pandemic – required a great deal of agility, persistence, and creativity. And, perhaps what I will remember most is that, as the pandemic came to a close, in summer strategic planning sessions in 2021, Ms. Lafferty unveiled a presentation related to the future of athletic facilities at Pfeiffer that helped set a vision for the future and, I believe, will ultimately impact the university for the remainder of the decade – if not the century. I am grateful to have had Ms. Lafferty as a colleague."
Zac Chilton '15 has been appointed Interim Athletic Director. A former student-athlete at Pfeiffer, Chilton has served as the Falcon Club Director since 2020. He previously held the role of Assistant Director of Admissions at Pfeiffer and has served as a Regional Director for eTeamSponsor, an athletics-focused fundraising and donor engagement platform.