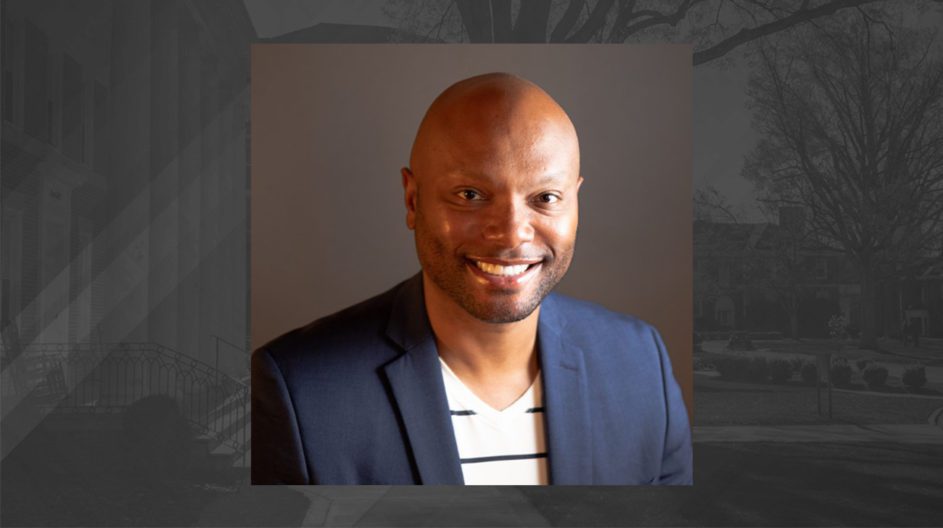 Alumnus Emerging as Thought Leader in Self-Care
by Ken Keuffel
Jan 10, 2023
Earl Fields '14 MHA, an alumnus of Pfeiffer University, believes that self-care is an underutilized strategy for daily life, and he is shedding light on its importance and bringing it to consciousness.
"Self-care is not a priority for many people, because of a lack of awareness of its significance," he says.
This is one of the key points in "The Way You've Been Caring for Yourself is Dead Wrong," the title of a TEDx talk he presented last April.
Fields, a coach and motivational speaker who lives in Seattle, has recently emerged as a "thought leader" who shares the importance of self-care in talks he presents around the country and in books he writes for children. His YouTube channel features several short videos on practical ways to self-care such as mindfulness and believing in yourself.
Fields, a former longtime resident of Greensboro, N.C., adds that it's essential to be able to look inward and ask, "Am I taking care of myself?" He goes on to say that "many of us who have been or are wounded falsely believe we can heal ourselves by helping others be healed."
"We must learn self-care to be present for ourselves and then we will be able to truly be present for those who matter to us most," he says.
Fields says: "It's a conscious act to promote your own physical, mental, emotional, social, and spiritual health. When finding your equilibrium with these components, one truly finds balance in what is genuine and authentic. Self-care works when you align yourself with yourself."
Fields says that four key factors underlie a self-care culture. The first is Awareness: being informed. The second is Consciousness, which he defines as being aware of your own self-care needs, unique thoughts, feelings, and environments. The third is Application: figuring out how to apply healthy self-care practices to your own daily life and routines. And the fourth is Community, which involves promoting self-care among individuals who are in your reach or circle of influence.
As Fields' TEDx talk reveals, his personal journey inspired him to embrace a self-care culture. His mother gave birth to him when she was 13 years old, in reform school, and his grandmother raised him for several years. Fields lost a brother to a drive-by shooting, and in 2011, when Fields' wife was eight months pregnant, he was nearly killed in a car accident.
His self-care path revealed the underlying issues that were keeping him emotionally constrained. He shares, "Our lives are more aligned when we practice self-care consistently." It has made him a better father to his daughter, who once complained he was grumpy, he says.
Fields' path to thought leader was preceded by 20 years of work as a teacher and as a human resources executive. Through those experiences, Fields learned that many organizations dedicated to assisting individuals often neglect to teach and/or value self-care.
He says that "it is statistically proven that if a child learns self-care by age 18, there is a 75% decrease in violent crimes and incarceration and 62% decrease in youth suicide." So, he's written Self-Care Expedition, a series of five short children's books, each of which reveals a different aspect of self-care to Lizzie, a brave and adventurous explorer.
During Lizzie's journeys, she learns the importance of physical, mental, and emotional self-care, and she is taught the importance of boundaries in social relationships. Her journeys take her to Self-Care City, a place where everyone has learned to take care of themselves, and she also travels down a river, up a mountain, across a valley, and through a jungle.
In another book that Fields has written, A Fresh Look at Me, different areas of self-care (mental, emotional, spiritual, physical, and social) are each broken down in a story featuring a different character. The idea is to highlight diversity in genders, ethnicities, and life situations. The book features a call to action, and it shows why self-care is important to readers, how it affects them in various ways, and what readers can do to put the principles of the book into practice in their own lives.
Given Fields' expertise and perspective, he is also offering unique guidance and insight to implement self-care in the workplace.
"I'm talking with businesses and universities about how they can adopt self-care," he said. "It's important to have that conversation. Self-care is important so that individuals and organizations can have a more peaceful and productive existence. It's time for this ecosystem to start focusing on the components that will advance us, our families, and the communities we serve. Self-care needs to be a priority in our everyday lives in order to maintain health and happiness."