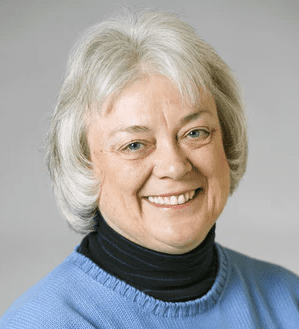 1968 Campus Event Becomes Milestone Moment
by Ken Keuffel
Nov 18, 2021
Dr. Margaret Earley Whitt '68 taught English for 27 years at the University of Denver (DU) until 2009, when she retired as a full professor. Years before, on the evening of April 4, 1968, just weeks before she earned a B.A. degree in history, she became swept up in an unusual confluence of events that would significantly shape her distinguished career in writing and teaching.
James Robertson "Bob" Jones (1930-1989) — then the Grand Dragon of the North Carolina Knights of the Ku Klux Klan — came to Pfeiffer's campus in Misenheimer, N.C. to speak, and Whitt covered the talk as the editor for The Pfeiffer News.
"You could see right through the flaws in Jones' thinking," Whitt said. "Still, I found it incredibly instructive that he was there, and I thank the late Gene Earnhardt, a history professor at Pfeiffer, for inviting him. Gene believed in exposing students to guest speakers with a range of views; you would never see something similar today on most college campuses."
Whitt and her classmates would experience more than just a talk by a controversial figure on that evening. Just after Jones' talk, Thad Woodard '68, one of Whitt's classmates, rushed into the room to convey the tragic news that Martin Luther King Jr. had just been assassinated. He asked Jones to comment.
Whitt recalls that Jones mustered a patronizing comment about King and that the few African American students who were present left the room. The remaining students, all white, simply sat.
Whitt, who now lives in Gerton, N.C., would file what she called a "superficial" editorial about Jones' visit in The Pfeiffer News. And, in the years that followed, she would ask herself some hard questions: Why did she and the other white students remain seated at Jones' talk? Why hadn't any of them left?
"I see how our passivity was the result of having known only a segregated world," she wrote many years later. "Segregated public schools, churches, camps, libraries, entertainment centers, shopping areas, and neighborhoods molded me and most of my Southern classmates."
Another, more meaningful response would emerge in the form of "Long Walk toward Justice," a course Whitt taught at DU for several years beginning around 1998. It underscored her belief that "literature can help us feel history."
The students who took "Long Walk" were required to read several books, including Bebe Moore Campbell's Your Blues Ain't Like Mine and Melba Pattillo Beals' Warriors Don't Cry. They read Eyes on the Prize, Juan Williams' companion book to the PBS series of the same name, and they watched DVDs of the series.
"The videos and pictures enabled my students to see the people and places we were talking about in class, which was a big plus," Whitt said. "I had traveled to all the places we covered in the course, so I was also able to show students how they looked in the early 2000s through slideshows of photos I had taken."
As her time at DU wound down, Whitt emerged as an historian of the Civil Rights Movement who championed fiction inspired by that period, having edited Short Stories of the Civil Rights Movement: An Anthology (2006, University of Georgia Press). The book became required reading for "Long Walk" during the last couple of years that the course was offered. It is still used in appropriate classroom syllabi in high schools and colleges across the country.
Short Stories is divided into five sections: "School Desegregation"; "Sit-ins"; "Marches & Demonstrations"; "Acts of Violence"; and "Retrospective." Each of the sections begins with an introduction by Whitt that serves as a crash course in a different aspect of Civil Rights Movement history. In this way, Whitt reconnected to her Pfeiffer roots as a student of history.
Until then, she had been building on her gifts in English, which was her minor at Pfeiffer. She had published a primer on Gloria Naylor, several books on writing and grammar, and a guide to first-year English for DU's freshmen.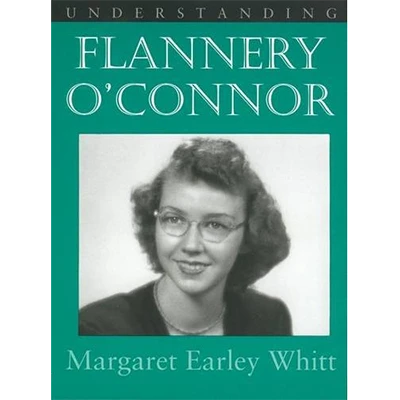 She had also begun contributing to the voluminous scholarship on Flannery O'Connor, about whom she wrote her doctoral dissertation. Whitt's Understanding Flannery O'Connor (1995, University of South Carolina Press) is just one of many works of literary criticism that Whitt began writing on O'Connor in the 1980s.
Whitt first read O'Connor's short stories and novels in 1974 and became hooked on fiction she found "violent, grotesque, and horribly funny, with a twist." She set about illuminating how its heady blend of southern-ness and Roman Catholicism "enabled O'Connor to deliver orthodox Christian themes through the code of southern etiquette."
"I can still read one of her stories and not be sure that I exactly understand where it's going," Whitt said. "Do you come out at the end with some easy understanding of Orthodox Christianity? No, you do not. But for O'Connor, the fact that Jesus Christ died on the cross and was resurrected is not just something that you can believe or not believe; it's something that you have to believe. She was never one way or the other."
Whitt may have retired from DU, but Whitt the writer and teacher continues to remain quite active. She still leads tours* of important Civil Rights Movement sites for groups, and she continues to write history articles about aspects of the movement.
Whitt's writings on Flannery O'Connor have also increased substantially during her retirement years. In the July 20, 2020 edition of The New Yorker, for example, one of four published letters Whitt has written to the publication responds to "How Racist Was Flannery O'Connor," an article written by Paul Elie.
Whitt has a book review and an article in the 2021 edition of Flannery O'Connor Review, where she also serves on the editorial advisory board. She has also written multiple essays on O'Connor over the last several years.
"In the world of Flannery O'Connor scholarship, there are many of us who just have never left that world; I'm one of them," she said. "And when it comes to Civil Rights history, I'm also very much in it for the long haul.''
*Contact Whitt at [email protected] if you'd like her to lead your group on a tour of important sites in the Civil Rights Movement. A discount will be offered to Pfeiffer alumni.