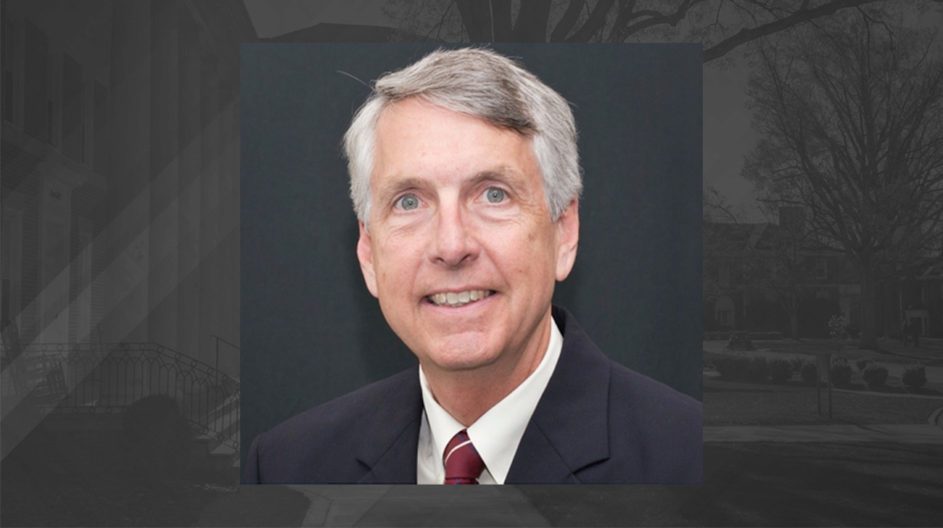 A Marathoner Mayor
by Ken Keuffel
Nov 8, 2022
William C. "Bill" Dusch '87 MBA, the Mayor of Concord, N.C. since 2017, hits the ground running every day — literally and figuratively.
Dusch, one of the first students to earn an MBA from Pfeiffer University, and his wife Debbie are avid marathoners who train each morning beginning at 4:45 a.m. with a group of fellow long-distance runners. A while back, the Dusch duo set a goal of completing a marathon in each American state and on each continent. So far, they've finished races of 26.2 miles or longer in each state and on five continents – leaving just South America and Australia to be conquered.
Bill Dusch doesn't mind getting up so early to run: "That's the only time I can guarantee that I'll have time to do it. Nobody wants me at 4:45 a.m."
That remark may have been made in jest, but it does reflect the fact that Dusch has come to see his mayorship as something of a marathon, the kind of race you run only if you're all in. For example, he makes a point of answering each email and text he receives, unless, as is rarely the case, some message is so vitriolic that it doesn't merit a response.
"It's amazing how much people respect that," Dusch said. "Most of them are shocked that a mayor would bother to get back to them."
The messages that Dusch receives run the gamut, from inquiries from a prospective business aiming to set up shop in Concord to complaints about potholes, a clogged stormwater drain, and a traffic light that doesn't work. Dusch said his goal is to get someone to the right city department or to smooth things over when someone feels they haven't received satisfaction.
When Dusch answers an email, he might even have to play the role of educator, as when, for example, a homeowner complains that his street has been blocked off for a party or some other event. "If everyone involved in the party has followed city policy and obtained the right permit, I explain that it's been approved for that reason," he said. "If they come back and say, 'Well, I don't agree with that,' I say, 'I would suggest that you talk with your councilman and explain what you'd like changed in the policy.'"
Dusch's mayorship marathon continues as he manages the constant public-facing aspects of his role. In addition to participating in the meetings and work sessions of Concord's Council, he's been a major booster for and facilitator of billions of dollars in recent economic development benefiting his city. During Dusch's tenure as Mayor, for example, Elli Lilly broke ground for a $1 billion medicine plant in Concord this past June. Red Bull also recently opened a new manufacturing facility. There are efforts to bring in a Chinese cabinetry company.
"I make sure I'm there when we have new opportunities," he said.
If Concord hosts a major event, Dusch is sure to be there as well. He spent the better part of a day at last month's Concord International Festival. Some 42 countries were represented in as many groups at the festival, and Mayor Dusch made a point of talking to each of them. "It means a lot to them when the Mayor takes the time to do that," he said.
Dusch, a native of Concord, has been active in public service nearly all his life: Before becoming Mayor, he chaired Concord's Planning and Zoning Commission, its Board of Adjustment, and its Historic Preservation Commission, in addition to volunteering for many local non-profits. He earned an MBA from Pfeiffer after earning a bachelor's degree in chemistry from the University of North Carolina at Chapel Hill.
Dusch, 69, no longer holds a business position, having decided to devote all his time and energy to his mayorship in a kind of working retirement. But before co-founding Technologies Edge Inc. in 1997 with Charles Spruill, the former dean of Pfeiffer's MBA program, Dusch worked for 20 years as a chemist for Sun Chemical. Like many others who pursue MBAs, he saw the degree as a way to move up his company's leadership ranks. An unexpected bonus of Pfeiffer's MBA program was that it greatly improved Dusch's communication skills, particularly in writing.
When Dusch takes a break from the marathon of his mayorship, he either runs in one, or he heads to a villa in Hilton Head Island, S.C. to unwind, having flown himself and Debbie there in a plane he has piloted (he's a commercial pilot and a flight instructor). On the beautiful beaches of South Carolina, the marathon of being Concord's Mayor may have been put on hold, but not completely. "I'm still answering texts and emails," Dusch said with a smile.