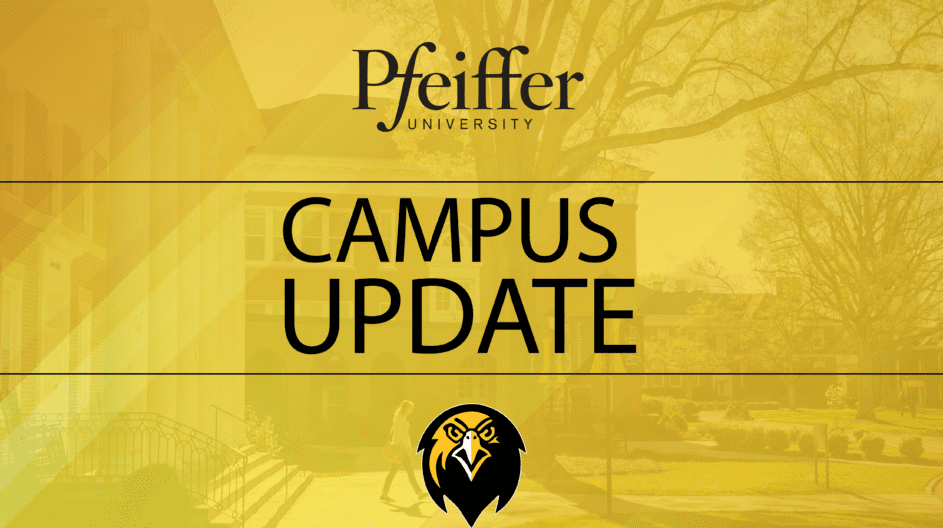 Winter Weather and COVID-19 – Return to Campus Impact
by Casey Habich
Jan 14, 2022
The National Weather Service has issued a winter storm watch for our area in effect from late Saturday night through Sunday evening.
A mix of snow, sleet, and freezing rain is forecast. This weather event is likely to cause power outages and tree damage due to the ice and wind. As a result, travel could be nearly impossible.
If a power outage occurs on the Misenheimer campus, a reserve generator will maintain power to portions of the Stokes Student Center. Therefore, dining services should not be interrupted. Residence halls, however, have historically been subject to a complete loss of power during winter storms and will be reliant on external power companies for the restoration of their electricity.
Please note that if the Misenheimer campus suffers a power outage due to this winter storm, power to residence halls will remain out until restored by Duke Energy.
If students choose to relocate off-campus, they are urged to do so before road conditions deteriorate Saturday afternoon.
If you are approved to arrive on campus this weekend, check road and weather conditions to ensure safe travel or delay your plans.
Classes will begin on Tuesday, January 18. Due to the prevalence of COVID-19, classes will resume in an online format for the first two weeks. In-person classes are scheduled to resume on Monday, January 31.
For a successful start to the semester, students should ensure:
access to Blackboard
check email frequently
stay in touch with your faculty
If a student needs additional support, reach out to: