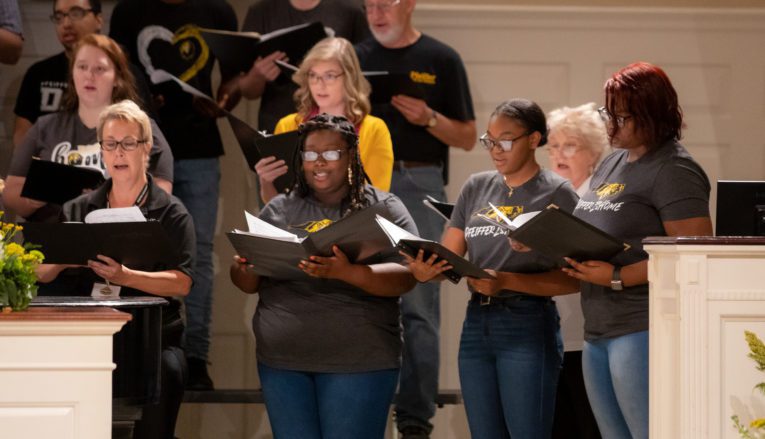 Prepare for a lifetime of success in music
Pfeiffer University's Bachelor of Arts in Music is a liberal arts degree that is designed for students who wish to be as versatile as possible in their collegiate experience while still achieving a well-rounded musical experience.
The program seeks to build a solid musical foundation of knowledge and skills while focusing on the individual interests of each student. Through classroom instruction, private lessons, and performances, students mature as musicians and prepare to thrive as an artistic leaders.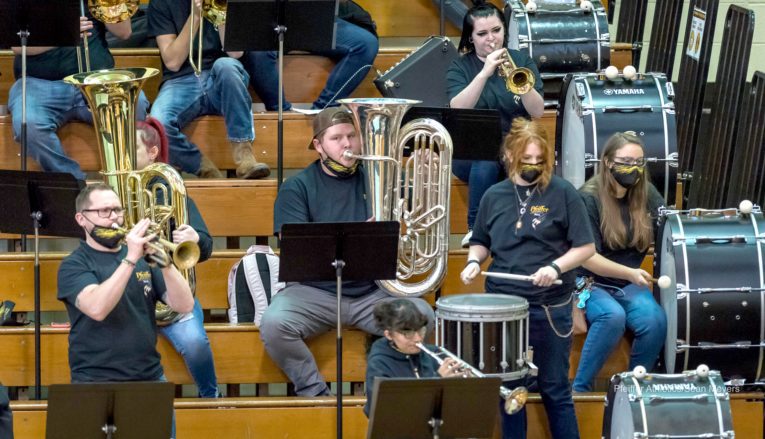 Explore Our MUSIC Program
Curriculum Overview
The Pfeiffer B.A. in Music combines a strong music curriculum with selections of courses outside of the music major. Students invest 48 semester hours in the music major curriculum, which includes instruction in music theory, ear training, class piano, music history, ensembles and private lessons. Electives range from Arranging and Orchestration to Music Technology, Composition, and Conducting.
The camaraderie at Pfeiffer allowed me musical growth beyond what I ever imagined.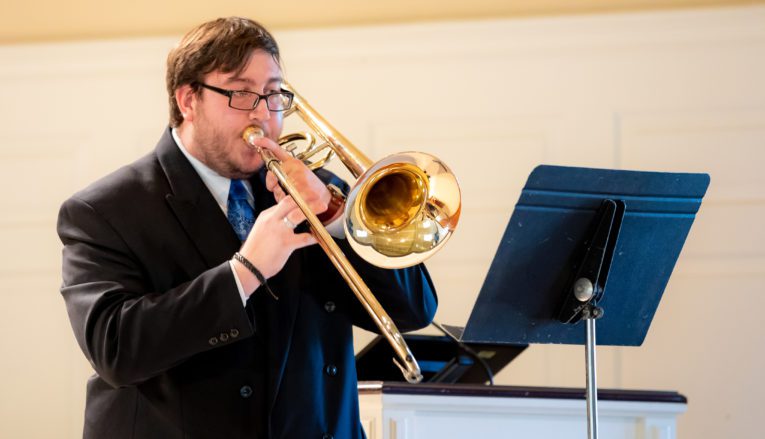 Hands-On Experience
Music students as well as students seeking other majors may participate in ensembles including:
Pfeiffer Wind and Percussion Ensemble
University Singers
Gospel Choir
Jazz Ensemble
Pep Band
The Village Ringers
Guitar Ensemble
Chamber Music
Women's Ensemble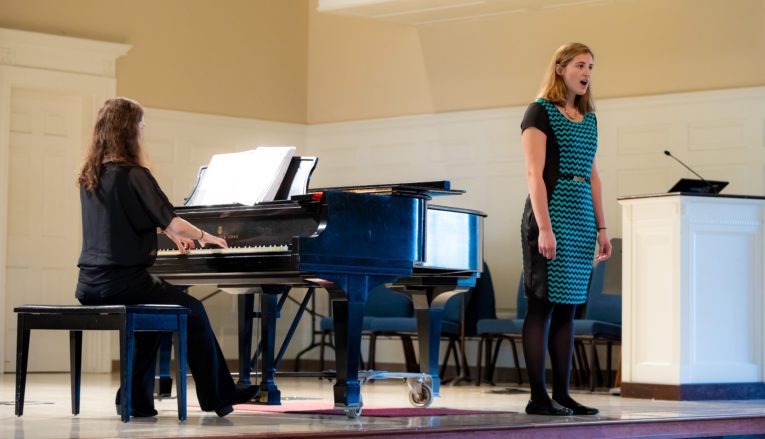 Career Opportunities
Pfeiffer music graduates have gone on to graduate school or to pursue careers in arts administration, retail music, teaching, and music production, among other careers.
Related Programs